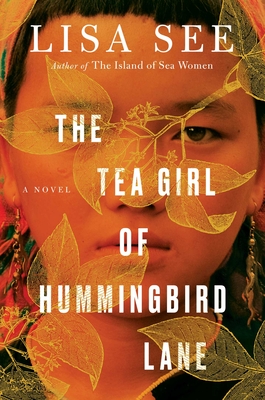 The Tea Girl of Hummingbird Lane
A Novel
Hardcover

* Individual store prices may vary.
Other Editions of This Title:
Digital Audiobook (3/20/2017)
Paperback (4/3/2018)
Paperback, Large Print (4/3/2018)
CD-Audio (4/3/2018)
CD-Audio (3/21/2017)
April 2017 Indie Next List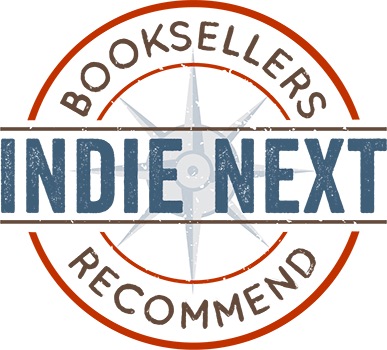 "This captivating story is set in a remote Yunnan village where, for many years, the Akha people have followed the rituals and cycles of harvesting tea leaves. Slowly, the changes going on in the rest of China begin to reach the area. Li-yan, one of the few educated girls in the village, acts as translator for a stranger seeking a rare tea from Yunnan. When Li-yan gives birth to a baby out of wedlock, she wraps her baby in a blanket along with a package of the rare tea and leaves her in a city where she will be taken to an orphanage. Over the years, mother and daughter dream of finding one another again. Brew yourself a cup of tea and settle down to read this tale of family and the search for answers in different places and cultures."
— Elizabeth Merritt (M), Titcomb's Bookshop, East Sandwich, MA
View the List
Description
A thrilling new novel from #1 New York Times bestselling author Lisa See explores the lives of a Chinese mother and her daughter who has been adopted by an American couple.

Li-yan and her family align their lives around the seasons and the farming of tea. There is ritual and routine, and it has been ever thus for generations. Then one day a jeep appears at the village gate—the first automobile any of them have seen—and a stranger arrives.

In this remote Yunnan village, the stranger finds the rare tea he has been seeking and a reticent Akha people. In her biggest seller, Snow Flower and the Secret Fan, See introduced the Yao people to her readers. Here she shares the customs of another Chinese ethnic minority, the Akha, whose world will soon change. Li-yan, one of the few educated girls on her mountain, translates for the stranger and is among the first to reject the rules that have shaped her existence. When she has a baby outside of wedlock, rather than stand by tradition, she wraps her daughter in a blanket, with a tea cake hidden in her swaddling, and abandons her in the nearest city.

After mother and daughter have gone their separate ways, Li-yan slowly emerges from the security and insularity of her village to encounter modern life while Haley grows up a privileged and well-loved California girl. Despite Haley's happy home life, she wonders about her origins; and Li-yan longs for her lost daughter. They both search for and find answers in the tea that has shaped their family's destiny for generations.

A powerful story about a family, separated by circumstances, culture, and distance, Tea Girl of Hummingbird Lane paints an unforgettable portrait of a little known region and its people and celebrates the bond that connects mothers and daughters.
Praise For The Tea Girl of Hummingbird Lane: A Novel…
"See is one of those special writers capable of delivering both poetry and plot."
—New York Times Book Review

"A lush tale infused with clear-eyed compassion, this novel will inspire reflection, discussion and an overwhelming desire to drink rare Chinese tea."
—The Washington Post

"Lisa See is a confident, lyrical, smart, impeccably researched writer ... [The Tea Girl of Hummingbird Lane is] both unique and a universal story of motherhood."
—L.A. Review of Books

"Fans of the best-selling Snow Flower and the Secret Fan will find much to admire in The Tea Girl of Hummingbird Lane, as both books closely illuminate stories of women's struggles and solidarity in minority-ethnic and rural Chinese cultures ... But in rendering the complex pain and joy of the mother-daughter bond, Lisa See makes this novel — dedicated to her own mother, author Carolyn See, who died last year — a deeply emotional and satisfying read."
—USA Today

"An alluring escape, a satisfying and vivid fable that uses an Akha belief to tap into our own longings for coincidence."
—San Francisco Chronicle

"Lisa See transports readers to the remote mountains of China…come for the heartwarming bonding between mother and daughter; stay for the insight into Akha culture and the fascinating (really) history of the tea trade."
—Real Simple

"With strong female characters, See deftly confronts the changing role of minority women, majority-minority relations, East-West adoption, and the economy of tea in modern China. Fans of See's Snow Flower and the Secret Fan will appreciate this novel."
—Library Journal

"With vivid and precise details about tea and life in rural China, Li-Yan's gripping journey to find her daughter comes alive."
—Publishers Weekly

"A riveting exercise in fictional anthropology."
—Kirkus Reviews

Praise for Lisa See's China Dolls:

"Superb. . . This emotional, informative and brilliant page-turner resonates with resilience and humanity."
–The Washington Post

"A fascinating portrait of life as a Chinese American woman."
–The New York Times

"Stellar. . . The depth of See's characters and her winning prose make this book a wonderful journey."
–Publishers Weekly (starred review)

"China Dolls is [Lisa See's] most penetrating novel since Snow Flower and the Secret Fan."
–The Seattle Times

"A spellbinding portrait of a time burning with opportunity and mystery."
–O: The Oprah Magazine

"See has crafted a captivating, profoundly American story."
–The Miami Herald

Praise for Lisa See's Dreams of Joy:

"A riveting, meticulously researched depiction of one of the world's worst human-engineered catastrophes."
—Kirkus Reviews

"A stunningly-researched epic."
–Los Angeles Magazine

"A vivid, haunting, and often graphic portrait of a country, and family, in crisis."
—Booklist

"Once again, See's research feels impeccable, and she has created an authentic, visually arresting world."
—The Washington Post

"Excellent. . . lives up to its predecessor's magic."
–The Dallas Morning News

"With this fraught, adversity-filled story set at an interesting time in history, See proves again with her meticulous research, knowledge and insights of Chinese culture that she can spin a character-rich tale that enlightens."
–The Miami Herald

Praise for Lisa See's Shanghai Girls:

"Stunning emotional depth."
–San Diego Union Tribune

"[A] compelling family saga…Satisfying on so many levels."
—Bookpage

"Shanghai Girls is much loftier than its cover art's stunning portrait of beautifully adorned Asian women…The detail is thoughtful and intricate."
—Janet Maslin, New York Times

"See masterfully weaves the intimate story of these sisters and their extended family with the larger tales of Chinese immigrants struggling to get along in an unfamiliar, often hostile land."
–Arizona Daily Star

"Highly recommended. . . possibly [See's] best book yet."
–Library Journal

"An accomplished and absorbing novel. . . [Lisa] See's skillful plotting and richly drawn characters immediately draw in the reader, covering twenty years of love, loss, heartbreak and joy."
–Publishers Weekly (Pick of the Week)
Scribner, 9781501154829, 384pp.
Publication Date: March 21, 2017
About the Author
Lisa See is the New York Times bestselling author of The Island of Sea Women, The Tea Girl of Hummingbird Lane, Snow Flower and the Secret Fan, Peony in Love, Shanghai Girls, China Dolls, and Dreams of Joy, which debuted at #1. She is also the author of On Gold Mountain, which tells the story of her Chinese American family's settlement in Los Angeles. See was the recipient of the Golden Spike Award from the Chinese Historical Association of Southern California and the Historymaker's Award from the Chinese American Museum. She was also named National Woman of the Year by the Organization of Chinese American Women.