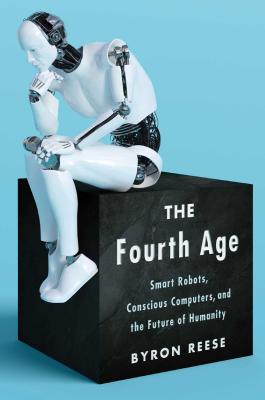 The Fourth Age: Smart Robots, Conscious Computers, and the Future of Humanity (Hardcover)
Smart Robots, Conscious Computers, and the Future of Humanity
Atria Books, 9781501158568, 352pp.
Publication Date: April 24, 2018
Description
Discover the next stage of humanity's evolution--the age of artificial intelligence--in this fascinating, essential, and accessible exploration of the coming advances in robotics, computing, and associated technologies from the publisher of one of the most popular technology news websites in the world, Gigaom.com. We often talk about the rapid pace of change in our world, where every month seems to bring a startling technological advancement. While it's true that we are surrounded by new devices and innovations, cooler toys and fresher platforms, these are only tremors compared to the earthquake that is in our future. Futurist and tech maven Byron Reese explains that a number of disruptive technologies--each of which alone would be world-changing--are all converging at the same time in a perfect storm. We are building robots that can do human jobs. We are designing computers that might be capable of intelligence. We are likely on the cusp of creating a new life form: a conscious computer to which we could outsource our thinking minds, with a companion robot to perform the functions of our bodies. In captivating and clear language, Reese explores this imminent technological revolution and its species-changing implications. He helps us to understand what this brave new world can mean for us both practically and existentially, in the process arriving at a more complete definition of what it means to be human. The Fourth Age doesn't resort to the doomsday view of the future we often encounter in movies and fiction, but instead locates us at a great turning point in human history and provides you with the vocabulary and breadth of knowledge you need to be part of the debate about what kind of world we will soon inhabit.
Advertisement