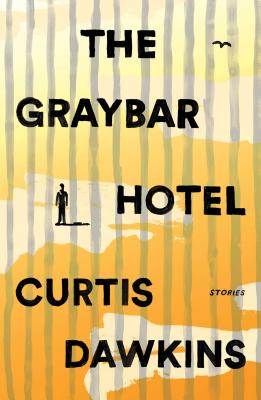 The Graybar Hotel (Hardcover)
Stories
Scribner, 9781501162299, 224pp.
Publication Date: July 4, 2017
Other Editions of This Title:
Digital Audiobook (7/3/2017)
Paperback (5/8/2018)
* Individual store prices may vary.
July 2017 Indie Next List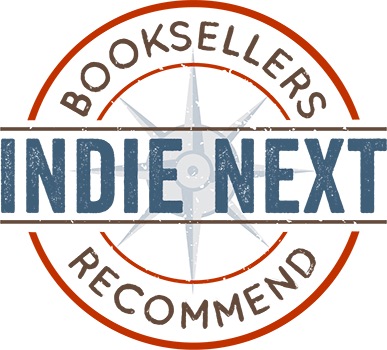 "Discard the thought that Curtis Dawkins is serving a life sentence and insert the thought that this is an amazing short-story collection by a debut author. In The Graybar Hotel, we glimpse the emotional lives of the inmates of a Kalamazoo prison, who are cut off from the world and in a place where time moves and sounds different than before. One character calls random numbers just so he can hear a voice or any noise for his allotted 15 minutes, anything to connect to the outside world again. The Graybar Hotel reminded me of reading early Denis Johnson, in the way that the writing is so sparse I fell right into the stories and suffered along with the inmates. A captivating read that allowed me a glimpse of the humanity of prison life."
— Jason Kennedy (E), Boswell Book Company, Milwaukee, WI
View the List
Description
In this stunning debut collection, Curtis Dawkins, an MFA graduate and convicted murderer serving life without parole, takes us inside the worlds of prison and prisoners with stories that dazzle with their humor and insight, even as they describe a harsh and barren existence.

In Curtis Dawkins's first short story collection, he offers a window into prison life through the eyes of his narrators and their cellmates. Dawkins reveals the idiosyncrasies, tedium, and desperation of long-term incarceration—he describes men who struggle to keep their souls alive despite the challenges they face.

In "A Human Number," a man spends his days collect-calling strangers just to hear the sounds of the outside world. In "573543," an inmate recalls his descent into addiction as his prison softball team gears up for an annual tournament against another unit. In "Leche Quemada," an inmate is released and finds freedom more complex and baffling then he expected. Dawkins's stories are funny and sad, filled with unforgettable detail—the barter system based on calligraphy-ink tattoos, handmade cards, and cigarettes; a single dandelion smuggled in from the rec yard; candy made from powdered milk, water, sugar, and hot sauce. His characters are nuanced and sympathetic, despite their obvious flaws.

The Graybar Hotel tells moving, human stories about men enduring impossible circumstances. Dawkins takes readers beyond the cells into characters' pasts and memories and desires, into the unusual bonds that form during incarceration and the strained relationships with family members on the outside. He's an extraordinary writer with a knack for metaphor, and this is a powerful compilation of stories that gives voice to the experience of perhaps the most overlooked members of our society.
About the Author
Curtis Dawkins grew up in rural Illinois and earned an MFA in fiction writing at Western Michigan University. He has struggled with alcohol and substance abuse through most of his life and, during a botched home robbery, killed a man on Halloween 2004. Since late 2005, he's served a life sentence with no possibility of parole in various prisons throughout Michigan. He has three children with his partner, Kim, who is a writing professor living in Portland, Oregon. The Graybar Hotel is his first book.
Praise For The Graybar Hotel: Stories…
"Almost every one of the 14 short stories in the collection seems to have originated from something Dawkins experienced or witnessed in jail or prison, and almost every one reflects with devastating compassion on the guilt and regrets of the criminals inside ... [The Graybar Hotel is] well-written and worth reading for Dawkins' craft and insight, but it's also an occasion to consider an industry that has little to do with rehabilitation, and that makes it nearly impossible for its participants to recuperate their lives."
—Chicago Tribune

"Dawkins is a wickedly skilled storyteller . . . Despite its subject matter, The Graybar Hotel is ultimately uplifting . . . toughly courageous, unflinching, and unapologetic."
—O, the Oprah Magazine

"[Dawkins's] prison stories are insightful and well written, and they ring true. Dawkins possesses the acquired wisdom of a man who's been there, done that and, unfortunately, is staying there."
—Houston Chronicle

"The Graybar Hotel by Curtis Dawkins: the best book of short stories by an MFA grad imprisoned for life you'll read this year—or probably ever."
—New York Magazine

"[A] book that is remarkable for its modesty, realism and humanity ... Dawkins has a genius for bringing characters to life and making mundane situations compelling, if only because they feel so real ... [Dawkins] has produced a book that is not only moving and genuine, but genuinely important; one that, without resorting to shock tactics, powerfully conveys the perverse inhumanity of mass incarceration."
—The Guardian

"Dawkins can write. His prose skillfully carries the reader directly into the setting of all of his stories: the jailhouse or prison. He captures this unnatural and uniquely terrible world with precision and clarity. Most readers haven't spent time incarcerated; all will come away from this superb collection feeling as if they have."
—New York Journal of Books

"Dawkins brings us real news and art, employing strange conceits—inmates collect-calling strangers, or preparing for an intramural softball game, or acquiring the ability to disappear—to expose prison's most powerful weapon against minds and bodies: not violence, but boredom."
—Vulture

"Reading The Graybar Hotel is as close as most people would ever want to get to going to prison. Dawkins's characters are as indelible as the prison tattoos he describes with wry precision, from Depakote Mo to Doo-Wop to Jonnie Mae. The clichés about prison life—cigarettes as currency, strained race relations, a lot of television watching, and occasional violence—are deftly skirted here as Dawkins plays with the claustrophobia of his characters' condition by moving in and out of their lives before and during incarceration. Dawkins, who is serving life without parole for murder, is a formidable new talent."
—LitHub

"This short story collection explores the life of prisoners with both intoxicating and unparalleled insight and surprising humor."
—Time Out

"[A] powerful collection of stories about how inmates survive and struggle in prison."
—San Diego Magazine

"A Western Michigan University MFA graduate serving life for a drug-fueled 2005 Kalamazoo murder, Dawkins chronicles the occasionally colorful, often despondent and mostly tedious lives of contemporary inmates ... Dawkins writes empathetic, thoughtful pieces about those who long for the outside."
—Shelf Awareness

"A well-turned and surprising addition to prison literature."
—Kirkus Reviews, starred review

"What's freshest and most surprising here is Dawkins's absolute focus on the humanity of those behind bars—of how inmates survive, or don't, as they struggle to maintain self and sanity in the face of the tedium, deprivation, and loneliness of incarceration. A fully realized debut."
—Library Journal, starred review

"In stories that range from high-definition realism to wistful surrealism, Dawkins illuminates the nuances of prison life from the fragility of inmate friendships to the constant assault of memories and regrets, sensual deprivation, the intricate web of lies and power plays, and the many shades of stoicism. Sorrowful, hard-hitting, and compassionate, these finely formed, quietly devastating stories are told with unusual and magnetizing authority."
—Booklist, starred review

"Dawkins's tales impress with the authenticity of real-life experience, and his prose is rich in metaphor and imagery ... His often wryly amusing observations about the routines of prison life make him a striking guide for navigating the terrain."
—Publishers Weekly

"In The Graybar Hotel, Curtis Dawkins brings the contemporary short story at its best into the shadowy world of America at its worst, behind the bars of its overpopulated and ubiquitous prisons. These brilliantly crafted stories – with their formal inventiveness, savory dialogue, meticulous detail, and succinctly compassionate portraiture – are as much a manual in how to write original short fiction as in how to think about prisons. Still, anyone who wants to understand America's correctional system through the clarifying lens of great fiction will now have to know three indispensable books: Malcolm Braly's On the Yard, for the social novel; Chester Himes' Yesterday Will Make You Cry, for the bildungsroman; and now Curtis Dawkins' The Graybar Hotel, for the short story."
—Jaimy Gordon, author of the National Book Award-winning novel Lord of Misrule

"Curtis Dawkins draws from his direct experience to paint a picture of jailhouse life in all its grimness. He conveys the repulsive mixture of boredom, stupidity, filthiness, meanness and chronic anxiety that is the prisoner's lot. The inmates are dysfunctional, the structure that houses them authoritarian. This book will scare you straight—or should. But within their cages, Dawkins' prisoners dream—of criminal schemes, drugs, women—and an American world outside the walls. Their avid fantasies burn with a furious light against the bleak institutional background, exploding with ingenuity, pathos and rebellion. In many cases, these outsiders are, like Dawkins himself, artists.
—Atticus Lish, author of Preparation for the Next Life

"The Graybar Hotel is unlike any other short story collection I've ever read. Dawkins' cast of characters are forever longing for escape—escape from prison, escape from their past, escape from freedom, even. And when the escape is successful, when one reality is traded for another, Dawkins' characters find themselves lost, even pining for what they had in the first place. The Graybar Hotel is not a "prison-book." It is a mirror, held up to our culture of incarceration. It is a testament, a testimony that the people inside prison are as much Americans, as much citizens as their guards, parole officers, and wardens, that there is no outside, that prisons are as much America as pubs, playgrounds, or parks. There is a current of electricity running through this book, a shocking voltage of truth. What an authentic and rare book The Graybar Hotel is."
—Nickolas Butler, internationally bestselling author of Shotgun Lovesongs, Beneath the Bonfire, and The Hearts of Men

"The stories in The Graybar Hotel are astonishing, clever and true. It's the best collection I've read in a long, long time."
—Roddy Doyle, author of The Barrytown Trilogy and the Booker Prize-winning Paddy Clarke Ha Ha Ha
or
Not Currently Available for Direct Purchase