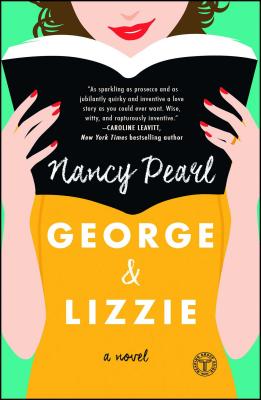 George and Lizzie
A Novel
Paperback

* Individual store prices may vary.
Other Editions of This Title:
Digital Audiobook (9/4/2017)
Hardcover (9/5/2017)
September 2017 Indie Next List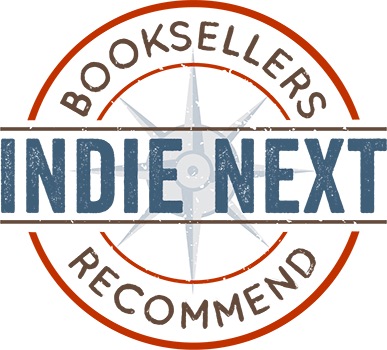 "I don't know Nancy Pearl, but I imagine the beloved librarian turned national book commentator would be too modest to recommend her debut for your reading list, so I'll do it for her. Pearl has written an intelligent, character-driven page-turner that asks important questions about honesty and forgiveness and examines how conscious choices and behaviors strengthen us and our relationships. Raised by brilliant but emotionally detached psychologist parents, Lizzie faces ongoing and often humorous internal battles that ultimately lead to a crossroads in her marriage to George. You may examine your own relationships as you read this witty, kindhearted story. Pearl clearly seems to love the characters she has created. You'll fall for them, too."
— Mary Vermillion (W), Village Books, Bellingham, WA
View the List
Winter 2018 Reading Group Indie Next List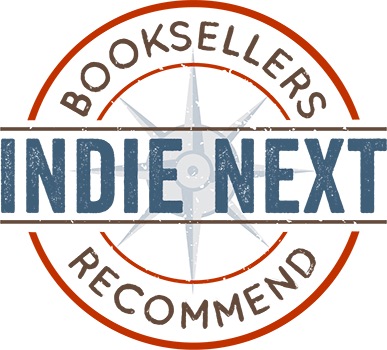 "Petulant, querulous, delusional, and yet somehow lovable: that's our Lizzie. All her life she's been treated by her parents—experimental psychologists—primarily as a research subject. She's haunted by a dreadful adolescent misstep and by the memory of a boyfriend who disappeared. Enter George, the compassionate, affable product of a loving family. A mismatch? Perhaps, if you don't take into account persistence, goodness, a passion for football, and love. Celebrated librarian and NPR commentator Nancy Pearl's debut novel is populated not with characters but with living, breathing, three-dimensional people who are about to become your close friends."
— Banna Rubinow, The River's End Bookstore, Oswego, NY
View the List
Description
From "America's librarian" and NPR books commentator Nancy Pearl comes an emotional, "Anne-Tyler-esque" (Library Journal) debut novel about an unlikely marriage at a crossroads.

George and Lizzie are a couple, meeting as college students and marrying soon after graduation, but no one would ever describe them of being soulmates. George grew up in a warm and loving family—his father an orthodontist, his mother a stay-at-home mom—while Lizzie was the only child of two famous psychologists, who viewed her more as an in-house experiment than a child to love.

After a decade of marriage, nothing has changed—George is happy; Lizzie remains…unfulfilled. But when George discovers that Lizzie has been searching for the whereabouts of an old boyfriend, Lizzie is forced to decide what love means to her, what George means to her, and whether her life with George is the one she wants.

With pitch-perfect prose and compassion and humor to spare, George and Lizzie is "a richly absorbing portrait of a perfectly imperfect marriage," (Amy Poeppel, author of Small Admissions), and "a story of forgiveness, especially for one's self" (The Washington Post).
Praise For George and Lizzie: A Novel…
FEATURED IN SOUTHERN LIVING'S "Books Coming Out in the Fall That We Can't Wait to Read"

GEORGE AND LIZZIE is a fresh, sweet, funny, and completely charming love story between two people, two families, and two unlikely paths in life, which somehow find their way to each other. To read this novel is to see family, love, and life in a new light.

— Lisa Scottoline, #1 New York Times bestselling author

As sparkling as Prosecco, as jubilantly quirky and inventive a love story as you could ever want, and a jigsaw puzzle you never want to finish. If I could marry a novel, this wise, witty and rapturously inventive book would be it.
— Caroline Leavitt, New York Times bestselling author of CRUEL BEAUTIFUL WORLD and PICTURES OF YOU

Nancy Pearl understands the desperate, confused, needy heart that beats under the surface of even the most dysfunctional of relationships, and exposes it with wit and genuine love. Oh, and you'll never think about football the same way again.
— Katherine Heiny, author of SINGLE, CAREFREE, MELLOW and STANDARD DEVIATIONS

GEORGE AND LIZZIE overflows with humor and heart, with quirks and eccentricities, with unforgettable characters….Her story daringly and playfully jumbles time and convention, gathering heft and humor as it unfolds. The end result is an irresistible debut by a born storyteller.

— Jim Lynch, author of Before the Wind

Read GEORGE AND LIZZIE. This smart novel has a smashing premise, an engaging cast of characters, and a voice that propels you from first page to last with its wit, insight into secrets, families, and football, and its unrelenting energy.
— Stephen McCauley, author of THE OBJECT OF MY AFFECTION and MY EX-LIFE

GEORGE AND LIZZIE is an unusual story about a marriage, except that really it's a story about growing up, except that really it's a story about a cast of uncommon, bewitching characters I could have happily read about for a month. It's smart, funny, warmly sketched, cleverly put together, engagingly told, and sums to something wonderful and unexpected. I will be recommending it unrelentingly to everyone I know.

— Laurie Frankel, author of THIS IS HOW IT ALWAYS IS

Nancy Pearl has long been a bright light in the literary world—what a delight to bask in the glow of her debut novel. GEORGE AND LIZZIE is a richly absorbing portrait of a perfectly imperfect marriage; a wryly observed story of family, love, and absurdity; and a deft consideration of the moments that shadow and shape our lives, and just might take on lives of their own.
— Amy Poeppel, author of SMALL ADMISSIONS

Pearl dramatizes a complicated and deeply illuminating union of opposites and conducts profound inquiries into the self, family, empathy, and love. The result is a charming, edgy, and many faceted novel of penetrating humor and resonant insight.

— Donna Seaman

[A]n homage to true love, painful childhood experiences, and emotional scars that last a lifetime. It's a story of forgiveness, especially for one's self….Extraordinary.
— Washington Post

With eccentric characters, relationship drama, and a vivid sense of place, this Anne Tyler-esque debut novel is sure to interest and please Pearl's many fans.
— Library Journal
Touchstone, 9781501162909, 304pp.
Publication Date: July 17, 2018
About the Author
Nancy Pearl is known as "America's Librarian." She speaks about the pleasures of reading at library conferences, to literacy organizations and community groups throughout the world and comments on books regularly on NPR's Morning Edition. Born and raised in Detroit, she received her master's degree in library science in 1967 from the University of Michigan. She also received an MA in history from Oklahoma State University in 1977. Among her many honors and awards are the 2011 Librarian of the Year Award from Library Journal; and the 2011 Lifetime Achievement Award from the Pacific Northwest Booksellers Association. She also hosts a monthly television show, Book Lust with Nancy Pearl. She lives in Seattle with her husband.