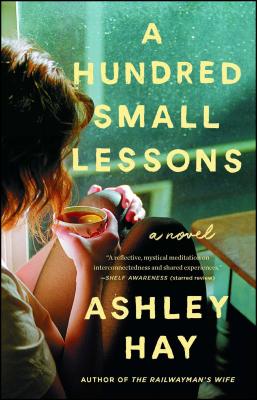 A Hundred Small Lessons (Paperback)
A Novel
Washington Square Press, 9781501165146, 304pp.
Publication Date: September 18, 2018
Other Editions of This Title:
Digital Audiobook (11/27/2017)
Hardcover (11/28/2017)
Library Binding, Large Print (12/6/2017)
* Individual store prices may vary.
December 2017 Indie Next List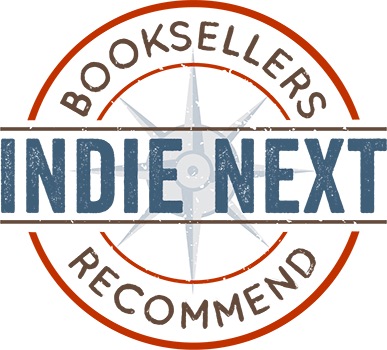 "This a beautifully written, important, quiet gem of a novel that takes hold of you and wends its way into your psyche. It tells the story of two families who live in the same house at different times in Brisbane, plumbing the relationships between mothers and children, husbands and wives. Marriage and motherhood are explored in-depth within the context of the story's rich character development. A Hundred Small Lessons is a welcome addition to the genre of thoughtful novels with much wisdom to offer the reader. I highly recommend this novel, whose life lessons will continue to live with me for years to come."
— Sarajane Giddings, Blue Door Books, Cedarhurst, NY
View the List
Description
Through the richly intertwined narratives of two women from different generations, Ashley Hay, known for her "elegant prose, which draws warm and textured portraits as it celebrates the web of human stories" (New York Times Book Review) weaves an intricate, bighearted tale of the many small decisions—the invisible moments—that come to make a life.

"Readers who loved the quiet introspection of Anita Shreve's The Pilot's Wife and Elizabeth Strout's Olive Kitteridge will enjoy the detailed emotional journeys of Hay's characters. Their stories will linger long after the final page is turned" (Library Journal).

When Elsie Gormley falls and is forced to leave her Brisbane home of sixty-two years, Lucy Kiss and her family move in, eager to make the house their own. Still, Lucy can't help but feel that she's unwittingly stumbled into an entirely new life—new house, new city, new baby—and she struggles to navigate the journey from adventurous lover to young parent.

In her nearby nursing facility, Elsie traces the years she spent in her beloved house, where she too transformed from a naïve newlywed into a wife and mother, and eventually, a widow. Gradually, the boundary between present and past becomes more porous for her, and for Lucy—because the house has secrets of its own, and its rooms seem to share with Lucy memories from Elsie's life.

Luminous and deeply affecting, A Hundred Small Lessons is a "lyrically written portrayal" (BookPage, Top Pick) of what it means to be human, and how a place can transform who we are. It's about a house that becomes much more than a home, and the shifting identities of mother and daughter; father and son. Above all else, this is a story of the surprising and miraculous ways that our lives intersect with those who have come before us, and those who follow.
About the Author
Ashley Hay is the internationally acclaimed author of the novels A Hundred Small Lessons, The Body in the Clouds, and The Railwayman's Wife, which was honored with the Colin Roderick Award by the Foundation for Australian Literary Studies and longlisted for the Miles Franklin Literary Award, the most prestigious literary prize in Australia, among numerous other accolades. She has also written four nonfiction books. She lives in Brisbane, Australia.
Praise For A Hundred Small Lessons: A Novel…
Praise for A Hundred Small Lessons:

"A reflective, mystical meditation on interconnectedness and shared experiences…that will prompt readers to reflect on how one life can be commingled with the past as well as be a first draft of the future."

"Numerous scenes in this thoughtful novel will linger in the reader's memory…A lyrically written portrayal of the lives of two women tied together by memories and the house they share, A Hundred Small Lessons is sure to be enjoyed by readers of Kate Morton."

"Hay's prose is stunningly, shatteringly beautiful, and the emotional punch she delivers as the women's paths ultimately converge makes this seemingly quiet novel a breathless and powerful read."

"Hay truly encapsulates how our lives are interwoven. We are sent on a journey through the decades as small events and echoes of memories overlap, intersect and suddenly converge into a beautiful portrait spanning the past, present and future. Every word has a purpose and resonates…Readers will fall in love with the vivid landscapes of Brisbane and the impeccable, lyrical language that seeps from the pages."

"If you haven't read anything by Ashley Hay, you are in for a treat: her language is lyrical, the lives she creates are authentic, her words are a delight to read. This is another delightful book from a very talented writer."

"This contemplative novel explores the emotions of saying goodbye to a life of familiarity and embracing the unknown…Readers who loved the quiet introspection of Anita Shreve's The Pilot's Wife and Elizabeth Strout's Olive Kitteridge will enjoy the detailed emotional journeys of Hay's characters. Their stories will linger long after the final page is turned."

"If home is where the heart is, when does a house become a home—or, conversely, stop being one? Two women struggle to find the answer…Elsie's aging memories give the book a timeless sense of marriage and motherhood and perhaps a flicker of what Lucy may find in her future. The home that Elsie must give up with regret, Lucy must learn to love. This is typical of Hay who slowly weaves a tale of past and present lives, exploring the sense that the gap between the two women is not impervious to sensitive souls. Both Elsie and Lucy are finely and sympathetically drawn, and their lives highlight issues that affect many women. A cerebral tale, slow-moving but profound."
— Kirkus

"Her intricately layered story, bolstered by perspectives of an old mother and a young one, tackles the thorny questions of what it means to become a parent and how it feels to be no longer needed as one. Lyrical and tenderhearted, this will delight fans of Liane Moriarty and Kate Hewitt."

"Engaging…Hay's perceptive prose illuminates both Elsie's and Lucy's lives, resulting in a rich dual character study that spans generations."

"A book that overflows with gratitude for the hard, beautiful things of this world, and for the saving worlds of our imagination."
— Helen Garner, award-winning author of Everywhere I Look

"An emotional and satisfying read about navigating life's many phases and how place can transform who we are."

"Hay renders the small details of an undramatic, decent life with tenderness that is touching and compelling…a measured piece of writing that works carefully to create pensive and evocative images of time and place and people."

"A Hundred Small Lessons explores notions of home, family, identity, creativity, aging and our relationship with cities and the natural world.…Hay explores the ways in which we inhabit spaces: building homes and filling them with our possessions, dreams, regrets, fears and secrets. This graceful novel, with its unflinching approach to reality and its gentle undercurrents of sadness, nostalgia and hope, is a highly recommended read for fans of literary fiction."

"Hay's intelligent scrutiny of the human psyche gives depth to this neatly constructed story."

"Deeply affecting…Hay's unique novel glides like a swan and only after the last page do you realize how deeply you've dived."

"Hay creates a compelling story, charting what it is to be human."

"Hay explores with considerable empathy and insight the everyday lives of two very different generations…With a lovely attention to the detail of things and feelings, Hay enlists our concern for her characters and an appreciation for the revealing echoes they call up in our own lives."

"A luminous evocation of ordinary lives and the city that shapes them. Ashley Hay brings a pointillist eye to the daily miracles of love, of chance, of belonging."
— Kristina Olsson

Praise for The Body in the Clouds:

"Exquisite…a rich, meditative novel that explores the connectivity of people living in the same geographical space across the distance of time. Through a series of satisfying, recurrent metaphors, Hay weaves her characters' stories closer, offering an allegory for the commonality of human experience. Her deft touch means that these connections are never forced; rather, they give the feel of a memory, a half-waking dream…Hay's elegant prose draws warm and textured portraits…from the first aboriginal inhabitants through the early British settlers and into the tumult of modern urban life. Within that sprawl, Hay discovers beauty."