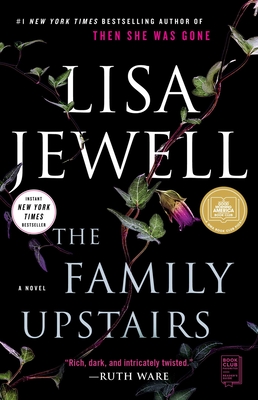 The Family Upstairs
A Novel
Paperback

* Individual store prices may vary.
Other Editions of This Title:
Digital Audiobook (11/4/2019)
Paperback, Large Print (1/13/2021)
CD-Audio (11/5/2019)
Hardcover (11/5/2019)
CD-Audio (6/2/2020)
November 2019 Indie Next List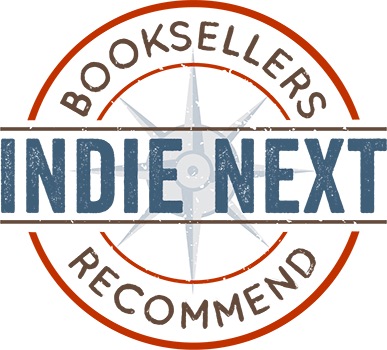 "Just having children does not make you a parent, and that truth is apparent in the pages of this book. A wealthy family in London seems to have everything—a great home, private schools, mentions in the press—but it is somehow not enough. Once you open the door to the unknown, can it really ever be closed? The influence of the charismatic egotist is told with flawless accuracy and stark images. In these situations, the children suffer the most; they are powerless and easy prey. This book details an unfolding family crisis where abuse can take many forms. Hard to put down and with several huge twists,
The Family Upstairs
will satisfy even the most discriminating fan. Lisa Jewell has exceeded all expectations!"
— Jackie Willey, Fiction Addiction, Greenville, SC
View the List
Description
INSTANT NEW YORK TIMES BESTSELLER

A GOOD MORNING AMERICA COVER TO COVER BOOK CLUB PICK

"Rich, dark, and intricately twisted, this enthralling whodunit mixes family saga with domestic noir to brilliantly chilling effect." —Ruth Ware, New York Times bestselling author

"A haunting, atmospheric, stay-up-way-too-late read." —Megan Miranda, New York Times bestselling author

From the #1 New York Times bestselling author of Then She Was Gone comes another page-turning look inside one family's past as buried secrets threaten to come to light.

Be careful who you let in.

Soon after her twenty-fifth birthday, Libby Jones returns home from work to find the letter she's been waiting for her entire life. She rips it open with one driving thought: I am finally going to know who I am.

She soon learns not only the identity of her birth parents, but also that she is the sole inheritor of their abandoned mansion on the banks of the Thames in London's fashionable Chelsea neighborhood, worth millions. Everything in Libby's life is about to change. But what she can't possibly know is that others have been waiting for this day as well—and she is on a collision course to meet them.

Twenty-five years ago, police were called to 16 Cheyne Walk with reports of a baby crying. When they arrived, they found a healthy ten-month-old happily cooing in her crib in the bedroom. Downstairs in the kitchen lay three dead bodies, all dressed in black, next to a hastily scrawled note. And the four other children reported to live at Cheyne Walk were gone.

In The Family Upstairs, the master of "bone-chilling suspense" (People) brings us the can't-look-away story of three entangled families living in a house with the darkest of secrets.
Praise For The Family Upstairs: A Novel…
Praise for The Family Upstairs:

"Lisa Jewell has done it again—rich, dark and intricately twisted, this enthralling whodunnit mixes family saga with domestic noir to brilliantly chilling effect." —RUTH WARE, New York Times bestselling author

"Your hands quake. Your breath fades. Your heart wallops your ribs. Medical emergency or Lisa Jewell novel? Few writers of psychological suspense devise such swift, slippery plots; fewer still people their stories with characters so human and complex. The Family Upstairs glitters like a blade and cuts even deeper." —A. J. FINN, New York Times bestselling author of The Woman in the Window

"A haunting, atmospheric, stay-up-way-too-late read. I was desperate to uncover all the twisting mysteries inside The Family Upstairs, layer by tangled layer. Eerie, suspenseful, and completely consuming." —MEGAN MIRANDA, New York Times bestselling author of All the Missing Girls

"I've just raced through the brilliantly dark and disturbing The Family Upstairs. Absolutely couldn't put it down, it's so good!" —B. A. PARIS, New York Times bestselling author of Behind Closed Doors

"I'm a big fan of Lisa's books and had hoped to save it for my holiday next week, but failed miserably by devouring The Family Upstairs as soon as it arrived. I was hooked from the first page, I think it's her best yet and hands down my favourite book so far this year." —ALICE FEENEY, New York Times bestselling author of Sometimes I Lie

"Absolutely brilliant. Great characterisation, a fascinating and dark set up and a great conclusion. She's always great but this is next level stuff." —SARAH PINBOROUGH, New York Times bestselling author of Behind Her Eyes

"The perfect poolside read. The perfect anywhere read, tbh. This book is riveting, moving, and out in August. Highest possible level of recommendation." —SOPHIE HANNAH, New York Times bestselling author

"A twisty and engrossing story of betrayal and redemption. Reminiscent of Donna Tartt in scope and quality." —IAN RANKIN, New York Times bestselling author

"An abandoned baby, a surprise inheritance, a cobwebbed Bohemian mansion—The Family Upstairs is rich in mystery from the very first page, and Lisa Jewell's best book yet." —ERIN KELLY, author of He Said, She Said

"A stunning psychological thriller with a horrific, yet all too believable, family story at its centre. Full of atmosphere and menace. I was gripped from the first page." —ELLY GRIFFITHS, author of The Stranger Diaries

"Lisa Jewell is the most wonderful writer, and funnily enough we've written about a similar theme with our new books—cults, in microcosm and macrocosm. The Family Upstairs is out 8 August and I can't rant enough about how brilliant it is." —ALEX MARWOOD, author of The Wicked Girls

"Utterly compelling. Deliciously dark and twisty with characters who live on in your head. Lisa Jewell just keeps getting better and better." —JANE CORRY, author of My Husband's Wife and I Looked Away

"Wow. Lisa Jewell has done it again. I absolutely loved The Family Upstairs. Intriguing, absorbing, unputdownable with characters so real they jump from the page." —LAURA MARSHALL, author of Three Little Lies and Friend Request

"Whenever I pick up a Lisa Jewell novel I know I'm for a compelling, immersive and unputdownable read and The Family Upstairs is one of her very best. It's an intriguing, claustrophobic and compelling mystery about a family that comes to stay and refuses to leave. I hugely enjoyed it and couldn't put it down." —C. L. TAYLOR, author of The Missing and The Lie

"An engrossing story." —People

"Gloriously twisted." —Marie Claire
Atria Books, 9781501190117, 384pp.
Publication Date: June 2, 2020
About the Author
Lisa Jewell is the #1 New York Times bestselling author of nineteen novels, including The Family Upstairs and Then She Was Gone, as well as Invisible Girl and Watching You. Her novels have sold over 10 million copies internationally, and her work has also been translated into twenty-nine languages. Connect with her on Twitter @LisaJewellUK, on Instagram @LisaJewellUK, and on Facebook @LisaJewellOfficial.