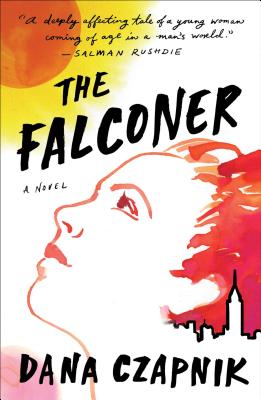 The Falconer (Hardcover)
A Novel
Atria Books, 9781501193224, 288pp.
Publication Date: January 29, 2019
Other Editions of This Title:
Digital Audiobook (1/28/2019)
Compact Disc (1/29/2019)
Library Binding, Large Print (4/24/2019)
Paperback (10/8/2019)
* Individual store prices may vary.
February 2019 Indie Next List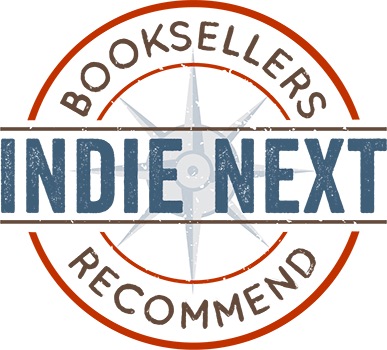 "Dana Czapnik's debut is a sharp coming-of-age story set in New York City in the mid-1990s with an unforgettable protagonist: Lucy is a street-smart basketball phenom who is secretly in love with Percy, her best friend and fellow baller. Lucy and Percy jump off the page through Czapnik's propulsive, stylish writing. These characters are interesting, warm, and quirky and feel entirely authentic as they struggle to define who they are and want to become. Czapnik's novel has personality and an attitude that infuses the pages and makes it impossible to put down."
— Lori Feathers, Interabang Books, Dallas, TX
View the List
Description
A New York Times Editor's Choice Pick

O, The Oprah Magazine Reading Room #1 Pick for March

"[An] electric debut novel… Reader, beware: Spending time with Lucy is unapologetic fun, and heartbreak, and awe as well." —Chloe Malle, New York Times Book Review

"The Falconer is a novel of huge heart and fierce intelligence. It has restored my faith in pretty much everything." —Ann Patchett, #1 New York Times bestselling author of Commonwealth

New York, 1993. Seventeen-year-old Lucy Adler, a street-smart, trash-talking baller, is often the only girl on the public courts. Lucy's inner life is a contradiction. She's by turns quixotic and cynical, insecure and self-possessed and, despite herself, is in unrequited love with her best friend and pick-up teammate Percy, scion of a prominent New York family who insists he wishes to resist his upper crust fate.

As Lucy navigates this complex relationship in all its youthful heartache and prepares for life in the broader world, she begins to question accepted notions of success, bristling against her own hunger for male approval and searching for an authentic way to live and love. She is drawn into the world of a pair of provocative female artists living in what remains of New York's bohemia, but soon even their paradise begins to show cracks.

Told in vibrant, quicksilver prose, The Falconer provides a snapshot of the city's youth as they grapple with privilege and the fading of radical hopes and paints a captivating portrait of a young woman in the first flush of freedom.
About the Author
Dana Czapnik is a 2018 NYSCA/NYFA Artist Fellow in Fiction from The New York Foundation for the Arts. In 2017, she was awarded an Emerging Writers Fellowship from the Center for Fiction. Czapnik earned her MFA at Hunter College where she was recognized with a Hertog Fellowship. She's spent most of her career on the editorial side of professional sports including stints at ESPN the Magazine, the United States Tennis Association, and the Arena Football League. A native New Yorker, she lives in Manhattan with her husband and son. The Falconer is her debut novel.
Praise For The Falconer: A Novel…
"[An] electric debut novel… Lucy's fierce first-person point of view is as confident and fearless as she is on the court; she narrates her story with the immediacy and sharpness of a sports commentator, mixed with the pathos and wisdom of a perceptive adolescent charting the perils of her senior year of high school… Reader, beware: Spending time with Lucy is unapologetic fun, and heartbreak, and awe as well." — Chloe Malle, New York Times Book Review

"There's so much more going on in The Falconer than "just" basketball, but as folks I know who love the game tell me, this seemingly speedy game slows down for good players: They can see everything happening on the court — every player, every movement, every possibility — with startling clarity. In The Falconer, Dana Czapnik displays this same gift: In bringing Lucy to life, she sees the whole game." —Maureen Corrigan, Fresh Air, NPR

"The writing in Czapnik's debut is sparkling throughout... Coming-of-age in Manhattan may not have been done this brilliantly since Catcher in the Rye. That comparison has been made before, but this time, it's true. Get ready to fall in love." —Kirkus Review (starred)

"In this multicultural starburst of Manhattan past come the triumphs and trials of belonging that are the heartbeat of the novel… With prose that mimics Lucy's athletic skills — at times muscular, at others poetic — author Dana Czapnik glides between biting wit and philosophical musings on the nature of love and being. The book delivers on poignant wisdoms… probing the possibilities of womanhood and belonging." —Rosa Boshier, Los Angeles Review of Books

"This is a rare coming-of-age story so richly told and wholly captivating that Czapnik may in time find herself held up and used as the example of what fine literary writing is all about." —Donna Everhart, New York Journal of Books

"[T]he book is filled with highly caffeinated badass riffs on Manhattan's scenery and soul, on feminism and art, on Lucy's generation, and on basketball itself… Lucy's simmering sexuality, her reaction to the male bodies around her, is never off the page for long. After all the books we've read about horny, frustrated adolescent boys, it's nice to get a different perspective… Lucy may come from 1993, but her voice and her energy are just what we need right now." — Marion Winik, Newsday

"A basketball-obsessed tomboy navigates the schoolyard's complex gender politics in this Lady Bird-like love letter to an unconventional girlhood set in 1990s Manhattan." — O Magazine

"Girl meets ball, boy, and world in approximately that order in Dana Czapnik's electrifying debut novel, The Falconer — a frank, bittersweet coming-of-age story that crackles with raw adolescent energy, fresh-cut prose, and a kinetic sense of place." —Leah Greenblatt, Entertainment Weekly

"Smart, tough, an extraordinary athlete, Lucy Adler teeters, zealous and baffled, on the cusp of womanhood. Dana Czapnik's frank heroine has a voice, and a perspective, you won't soon forget. The Falconer is an exhilarating debut." —Claire Messud, author of The Burning Girl and The Woman Upstairs

"A deeply affecting tale of a young woman coming of age in a man's world. All the characters feel authentic and unique, and its protagonist, Lucy Adler, jumps right off the page. I've never read a character quite like her in fiction - a deeply intelligent basketball player with a sharp, incisive take on the changing city and country in which she lives. Lucy's journey into adulthood will be especially resonant with today's readers." —Salman Rushdie, author of The Golden House and Midnight's Children

"An unsentimental education in all that is urgent, soulful and intimate. As much the portrait of an era as it is the portrait of an adolescence, this is a crossover novel that will thrill readers of all generations. The Falconer captures the grueling, exhilarating pathos of one woman's quest to become whole. A wonderful debut." —Colum McCann, author of Thirteen Ways of Looking and Let The Great World Spin

"The Falconer is a novel of huge heart and fierce intelligence. It has restored my faith in pretty much everything." —Ann Patchett, #1 New York Times bestselling author of Commonwealth and co-owner of Parnassus Books

"Meet Lucy Adler. As I read The Falconer, I felt like I'd found a literary cousin of Holden Caulfield--if Holden were a straight-shooting, hip-hop-listening, court-dominating, seventeen-year-old Jewish-Italian girl. Dana Czapnik has crafted a wholly original coming-of-age story. In basketball terms, The Falconer is a fearless three-point shot." —Chloe Benjamin, author of The Immortalists and The Anatomy of Dreams

"Told with a poet's ear and a basketball player's eye and reflexes, The Falconer is an extraordinary book. Czapnik is refreshingly honest and open-eyed about the way money, gender and the demands of the body steer the overwhelming longings and frustrations of being a young woman growing up in the city. Every detail feels true and important, every small observation tells a larger story. A wonderful new talent." —Rivka Galchen, author of Atmospheric Disturbances and American Innovations

"Remember your moony-eyed, slightly awkward 17-year-old self, hesitantly optimistic for the future and bit overwhelmed by the present? Lucy Adler, the ridiculously endearing high school senior (and ridiculously gifted basketball player) at the center of Dana Czapnik's debut novel, will take you back to the days of unrequited crushes with cold, cool boys and philosophical conversations with friends on walks home from school. The Falconer is the new definitive New York coming-of-age story — expect to underline many poignant sentences, as well as dreamy descriptions of the city at night." —Refinery29

"You can try, but you're unlikely to find descriptions of basketball as elegant as those in Dana Czapnik's debut novel... The Falconer offers astute observations on the difficulties women confront when trying to succeed in male-dominated fields. In Lucy, Czapnik has created a great character who refuses to conform to expectations." —Bookpage

"[A] sizzling debut... set in 1993 New York." —Bustle

"This charming coming-of-age story will get no shortage of comparisons to Catcher in the Rye. But Dana Czapnik gives readers a heroine all her own." —CHATELAINE

"Move over Holden Caulfield… there is a new rebel in town. Lucy Adler has taken over as the cynical, smart-talking badass. Soak up the nostalgia of New York in the 90s with Lucy... This coming-of-age novel is one you won't want to miss this year!" —Get Literary
Coverage from NPR