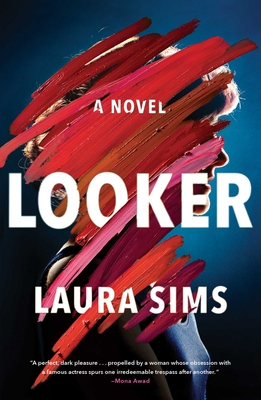 Looker
A Novel
Hardcover

* Individual store prices may vary.
Other Editions of This Title:
Digital Audiobook (1/7/2019)
Mass Market (3/30/2021)
Paperback (10/1/2019)
Library Binding, Large Print (3/27/2019)
Compact Disc (1/1/2019)
Compact Disc (1/8/2019)
January 2019 Indie Next List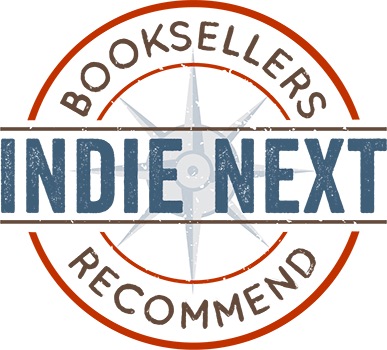 "Wow, wow, wow! Anyone who has ever appreciated an unreliable narrator will be transfixed by this story of obsession and creeping madness. In the wake of infertility and a looming divorce, our unnamed protagonist becomes more and more preoccupied by the seemingly perfect actress who lives down the block. You'll read
Looker
in one sitting and want to pass it on to everyone you know — this is a stunner and a fantastic debut."
— Emilie Sommer, East City Bookshop, Washington, DC
View the List
Description
One of Vogue's Best Books of 2019

*Vogue, Best Novels of 2019
*CrimeReads, Best Fiction Debuts of 2019
*Star-Ledger, Top Ten New Jersey Authors of 2019
*EsquireUK, Best Books of 2019 So Far
*People, Best New Books of the Week
*Southern Living, Best New Books of Winter 2019
*Entertainment Weekly, Hottest Reads of January
*CosmoUK, Best New Books of January
*Vogue, Lit Hub, and CrimeReads, Most Anticipated Books of 2019

In this taut, arresting debut, a woman becomes fixated on her neighbor—the actress.

Though the two women live just a few doors apart, a chasm lies between them. The actress, a celebrity with a charmed career, shares a gleaming brownstone with her handsome husband and three adorable children, while the recently separated narrator, unhappily childless and stuck in a dead-end job, lives in a run-down, three-story walk-up with her ex-husband's cat.

As her fascination grows, the narrator's hold on reality begins to slip. Before long, she's collecting cast-off items from the actress's stoop and fantasizing about sleeping with the actress's husband. After a disastrous interaction with the actress at the annual block party, what began as an innocent preoccupation turns into a stunning—and irrevocable—unraveling. Immersive and darkly entertaining, Looker is a searing psychological portrait of obsession.
Praise For Looker: A Novel…
An Indie Next Pick

"[Looker] is an ephemeral fiction with a hard landing—like a window, seen in passing, that glows and goes dark."
—The New Yorker

"Looker is a sugarcoated poison pill of psychological terror, whose wit and fluency cover its lacerating diagnosis of the deranging effects of envy, perhaps the most widespread social sickness of our age. The novel disturbs because we are all, to some degree, susceptible to the bacillus of the narrator's insanity. And her symptoms may be more recognizable than we care to admit."
—Wall Street Journal

"It's easy to imagine that stars live gauzily perfect lives. But what happens when the illusion turns deadly? In Sims's creepy debut, a woman fixates on the actress living across the street, admiration tilting into pathology as events in her own life—infertility, her husband's desertion—unmask her fragility. The ultimate unreliable narrator, she reveals her instability slowly. By the end you'll be gasping."
—People Magazine

"A wicked slow-burn . . . . Looker glides toward its ending as if eagerly awaiting the discovery of something ghastly."
—Entertainment Weekly

"I loved Looker for its take on the female gaze, and its understanding of what it means for women to look at each other...this is a novel I had been craving: an unflinching portrayal of women looking upon each other as disturbingly as men do."
—The New Statesman

"Is Looker a warning? A character study? An exploration of grief? A critique of American culture? It is all of these things, as well as a novel about what it means to be seen—and what it means to be unseen. Most essentially, it is a heady thriller that asks a reader to engage with a narrator who has been told by circumstance that she has nothing to live for, and who fills the empty spaces in her life with an unhealthy obsession. Lookerdemands the reader look at—really gaze at, live with, and experience—dangerous obsession, but more pointedly, the societal expectations that might lead to it in the first place."
—Ploughshares

"Reading Looker, it is clear that Sims's background is in poetry, because each word is chosen for maximum effect and evokes a visceral reaction in the reader. As you read, you can feel the urban setting all around you and you feel pulled along in the protagonist's life, embarrassed when she is, confused when she is and angry when she is. This is not a protagonist with whom you necessarily sympathize, but you will keep turning the page to see what happens next and to let Sims's prose wash over you. Will you feel a bit uneasy after reading Looker? Probably. Will you regret reading it? Absolutely not."
—Essex News Daily

"A spectacular debut novel ... Sims' masterful ending caps a book which does everything right.
—The Newark Star-Ledger

"This debut is a penetrating and unsettling psychological thriller. A woman's fixation on her neighbor, a well-known actress, goes from unhealthy to something far more sinister after the women meet at a summer block party. It's a novel about identity, appearances, and envy, and it's one of the season's most timely reads, an innovative experiment in what a thriller can be."
—CrimeReads, The Best Books of 2019: Debut Fiction

"The unnamed narrator of this slender, noir-ish novel is a voyeur who's also intensely aware – in the way that few women escape – of the way that she herself appears."
—The Observer (UK)

"Sims keeps us inside her stalker's head the whole time, so that her unhappiness and resentment are fully understandable and the reader feels involved and even complicit in whatever may be about to happen. It's a psychological thriller in all but name, and cultivates its atmosphere of foreboding brilliantly."
—The Herald (UK)

"A short, bracing shock of a novel, easily gulped down in one sitting...that explores ideas about femininity and desirability via a thriller-style plot."
—Metro (UK)

"A compelling debut, with echoes of Hitchcock throughout."
—Image Magazine (UK)

"Sims delivers a clever character study of a woman who may not be very likable, but still inspires sympathy. A gripping and multi-layered novel."
—Woman's Weekly (UK)

"Written with a precise and sinister elegance, this is a gripping portrait of one woman's descent into madness."
—Heat World (UK)

"A simmering sense of dread dominates this brilliant Brooklyn-set debut . . . dazzlingly creepy storytelling, reminiscent of Notes on a Scandal."
—Grazia (UK)

"A slim novel (maybe even a novella?) that has maximum drama . . . when does idle fantasy become a dangerous obsession?"
—Red Online (UK)

"This short debut novel by poet Sims comes to a sudden and shattering climax that left me doubled over in mental anguish. A truly brilliant novel."
—The Cape Times (South Africa)

"You'd pick up this slim, cool-looking number and think it was a thriller. But Looker packs much more in, plumbing pain, loss and envy, and the way they can curdle a life. It's confronting and invigorating, a fine portrait of a psyche on the edge. . . Sims's version of a twist in the tail is that the book itself becomes the obsession. By the end. . . you won't be able to look away."
—The New Zealand Listener

"In prose that moves between lyrical and caterwauling, the poet Laura Sims has pulled off the high-wire act of making bitterness delicious."
—Vogue, "Most Anticipated Books of 2019"

"This debut is a penetrating and unsettling psychological thriller ... It's a novel about identity, appearances, and envy, and it's one of the season's most timely reads, an innovative experiment in what a thriller can be."
—Literary Hub, "Most Anticipated Books of 2019"

"In this brief, haunting novel, Sims chronicles the inner life of an unnamed woman ... Looker is a powerful sylph of a book about creation and destruction and the permeable boundary between them."
—Literary Hub, "13 Books You Should Read This January"

"In this electrifying Hitchcockian debut, an unhappy woman's obsession with a nearby actress will push the boundaries between insanity and desperation."
—Washington Independent Review of Books, "16 Fiction Releases to Watch for"

"I've said it before and I'll say it again, I can't wait to see Looker on the big (or small) screen one day ... If you loved The Woman in the Window or Girl on the Train, you won't be able to put Laura Sims's book down this January."
—Women.com, "10 New Books You Absolutely Must Read This January"

"Tense, twisted and briskly paced, poet Laura Sims's debut novel, Looker, is the progressively disturbing story of one woman's grief-fueled spiral downward to an irredeemable rock bottom… Somewhat surprisingly, the most disturbing thing about Looker is the creeping sense of complicity that Sims engenders in the reader… By the end, Sims compels us to ask: Have we been deranged, predatory voyeurs into the actress's life—or into the narrator's?"
—Shelf Awareness

"Laura Sims' sharp debut novel is a thriller about an unhealthy fixation between neighbors, one that's propelled by the unnamed narrator's unraveling as she descends into a vortex of resentment and obsession."
—Southern Living, Best New Books Winter 2019

"Jealousy rears its ugly head in Sims's chilling and riveting debut. In this tightly plotted novel, Sims takes the reader fully into the mind of a woman becoming increasingly unhinged, and turns her emotionally fraught journey into a provocative tale about the dangers of coveting what belongs to another."
—Publishers Weekly, starred review

"Readers fond of protagonists who profess to guzzling wine at nine a.m. will breeze right through this one's bad decisions, moments of shocking clarity and cruelty, and—no spoilers!—total undoing. A dark and stylish drama featuring a self-aware yet unstable narrator."
—Booklist

"[A] gripping and intense debut . . . . This twisted and tightly coiled tale will define obsession on a new level."
—Library Journal

"While Looker is short--less than 200 pages--it's packed with themes of obsession, jealousy, and madness. Laura Sims made every word count."
—Real Simple, "27 Great Books You Won't Be Able to Put Down"

"The debut novel by a South Orange poet is a gut-wrenching book that takes us insdie the demise of a woman as her life unravels."
—Jacqueline Cutler, NJ.com "New Jersey authors: The Top 10 of 2019"

"Sims's debut is a breathless and unrelenting portrait of one woman's unraveling."
—Greer Hendricks, New York Times bestselling co-author of The Wife Between Us

"A perfect, dark pleasure...propelled by a woman whose obsession with a famous actress spurs one irredeemable trespass after another. A rare debut filled with gorgeous sentences, savory twists, and shot through with ferocious truths, this is the kind of book that can only be written by an author who is thrillingly unafraid."
—Mona Awad, author of 13 Ways of Looking at a Fat Girl

"With an agile precision reminiscent of Lydia Davis, Laura Sims captures the obsessiveness of a woman who unravels after the collapse of her marriage. A taut, gripping portrait, all the more sinister for its elegance."
—Leni Zumas, author of Red Clocks

"Like Polanski's "Repulsion," Laura Sims's intense, gripping first novel shoehorns us into a gathering sense of dread, heightened at every turn by our sympathy for her relentlessly unraveling protagonist. The precise, observant writing slips through the skin without ever calling attention to itself."
—Peter Straub, author of A Dark Matter and Interior Darkness

"A tightly coiled novel about the poison of resentment. With arresting candor, Laura Sims reveals how fatally it can destroy one's relationship to the world."
—Idra Novey, author of Those Who Knew

"This riveting cautionary tale chronicles the catastrophic downward spiral of a woman whose situation exposes the fragility of human happiness. In language as piercing as the story itself, Sims offers an intense portrait of obsession. Looker is the work of a fierce and fearless writer."
—Helen Phillips, author of The Beautiful Bureaucrat
Scribner, 9781501199110, 192pp.
Publication Date: January 8, 2019
About the Author
Laura Sims lives outside of New York City with her family. Looker is her debut novel.
or
Not Currently Available for Direct Purchase