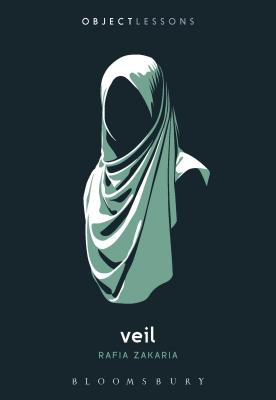 Veil (Object Lessons) (Paperback)
Bloomsbury Academic, 9781501322778, 136pp.
Publication Date: September 7, 2017
* Individual store prices may vary.
Description
Object Lessons is a series of short, beautifully designed books about the hidden lives of ordinary things.
The veil can be an instrument of feminist empowerment, and veiled anonymity can confer power to women. Starting from her own marriage ceremony at which she first wore a full veil, Rafia Zakaria examines how veils do more than they get credit for.
Part memoir and part philosophical investigation, Veil questions that what is seen is always good and free, and that what is veiled can only signal servility and subterfuge. From personal encounters with the veil in France (where it is banned) to Iran (where it is compulsory), Zakaria shows how the garment's reputation as a pre-modern relic is fraught and up for grabs. The veil is an object in constant transformation, whose myriad meanings challenge the absolute truths of patriarchy.
Object Lessons is published in partnership with an essay series in The Atlantic.
About the Author
Rafia Zakaria is an attorney, political philosopher, and a columnist for DAWN Pakistan. She is a frequent contributor to the Los Angeles Review of Books, The Nation, Aeon, Guernica, the New York Times, among other publications. Her book The Upstairs Wife: An Intimate History of Pakistan (2015) received acclaim in the New York Times, NPR, Ms. Magazine. Christian Science Monitor, The Boston Globe, The Toronto Star, Bustle, Hindustan Times, DNA India, Indian Express, Calcutta Statesman, Dissent and The Nation.