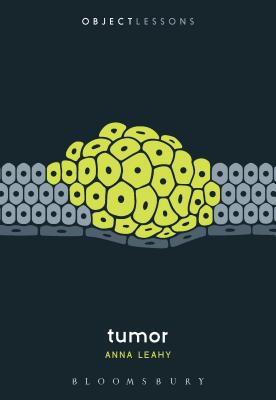 Tumor (Paperback)
Bloomsbury Academic, 9781501323300, 160pp.
Publication Date: September 7, 2017
Description
Object Lessons is a series of short, beautifully designed books about the hidden lives of ordinary things.
In this book, Anna Leahy takes readers on an intellectual adventure around cultural concepts and attitudes that shape ways humans research scientifically, treat medically, and talk socially about these things, tumors. With the likelihood that one in two men and one in three women will develop invasive cancer, tumors have the power to redefine our identities and change how we live and interact with each other and the world around us. With poetic verve and acuity, Leahy explores why and how tumors happen, how we think and talk about them, and how we try to rid ourselves of them.
Object Lessons is published in partnership with an essay series in The Atlantic.
About the Author
Anna Leahy is Director of the MFA in Creative Writing, Director of Undergraduate Research and Creative Activity, and a Professor of English at Chapman University, USA. Her publications include the poetry collection Aperture, the co-written cultural memoir Generation Space, and the scholarly collection What We Talk about When We Talk about Creative Writing.
Advertisement