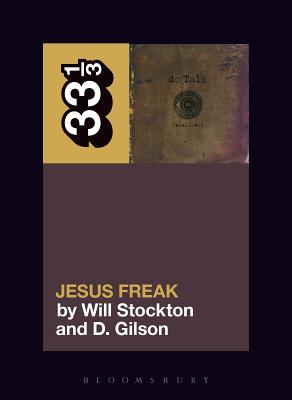 DC Talk's Jesus Freak (33 1/3 #134) (Paperback)
Bloomsbury Academic, 9781501331664, 152pp.
Publication Date: November 1, 2018
* Individual store prices may vary.
Description
Late in the Reagan years, three young men at Jerry Falwell's Liberty University formed the Christian rap group dc Talk. The trio put out a series of records that quickly secured their place at the forefront of contemporary Christian music. But, with their fourth studio album Jesus Freak (1995), dc Talk staked a powerful claim on the worldly market of alternative music, becoming an evangelical group with secular selling power.
This book sets out to study this mid-90s crossover phenomenon-a moment of cultural convergence between Christian and secular music and an era of particular political importance for American evangelicalism. Written by two queer scholars with evangelical pasts, Jesus Freak explores the importance of a multifarious album with complex ideas about race, sexuality, gender, and politics-an album where dc Talk wonders, "What will people do when they hear that I'm a Jesus freak?" and evangelical fans stake a claim for Christ-like coolness in a secular musical world.
About the Author
Will Stockton is Associate Professor of English at Clemson University, and author of several books including Members of His Body: Shakespeare, Paul, and a Theology of Nonmonogamy (2017), and Playing Dirty: Sexuality and Waste in Early Modern Comedy (2011). D. Gilson is Assistant Professor of English at Texas Tech University, and author of I Will Say This Exactly One Time: Essays (2015) and Brit Lit (2013).