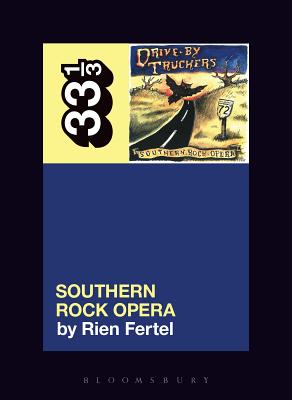 Drive-By Truckers' Southern Rock Opera (33 1/3 #133) (Paperback)
Bloomsbury Academic, 9781501331787, 152pp.
Publication Date: October 18, 2018
* Individual store prices may vary.
Description
The Drive-By Truckers' Southern Rock Opera takes listeners on a road trip through the American South, with stops along mean old highways and soul-sucking swamps, iconic recording studios and doomed chartered jets, and even Heaven and Hell. Along the way, the Truckers attempt to untangle the mess that is southern history by exploring the contradictory, dualistic nature of the region.
Like twin paths intersecting and diverging before meeting again, the opera's libretto focuses on the lives of two bands: the fictional Betamax Guillotine, a stand-in for the Truckers themselves, and Southern rock gods Lynyrd Skynyrd. Rien Fertel takes us for a ride along the Truckers' winding road through the opera's Southlands, a region filled with youthful rockstar aspirations, fatal crashes, the wreckage of one band gone too soon, and the ambitions of another wrestling with the great hope and tragedy that is America.
About the Author
Rien Fertel is the author of The One True Barbecue (2016). He writes, teaches, and lives in and about the American South.