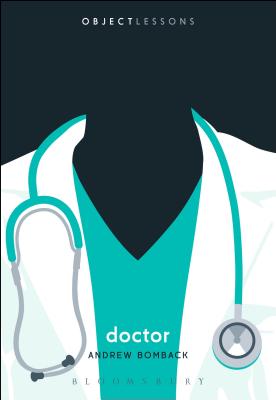 Doctor (Object Lessons) (Paperback)
Bloomsbury Academic, 9781501338175, 176pp.
Publication Date: September 20, 2018
* Individual store prices may vary.
Description
Object Lessons is a series of short, beautifully designed books about the hidden lives of ordinary things.
A 3-year-old asks her physician father about his job, and his inability to provide a succinct and accurate answer inspires a critical look at the profession of modern medicine.
In sorting through how patients, insurance companies, advertising agencies, filmmakers, and comedians misconstrue a doctor's role, Andrew Bomback, M.D., realizes that even doctors struggle to define their profession. As the author attempts to unravel how much of doctoring is role-playing, artifice, and bluffing, he examines the career of his father, a legendary pediatrician on the verge of retirement, and the health of his infant son, who is suffering from a vague assortment of gastrointestinal symptoms.
At turns serious, comedic, analytical, and confessional, Doctor offers an unflinching look at what it means to be a physician today.
Object Lessons is published in partnership with an essay series in The Atlantic.
About the Author
Andrew Bomback, M.D., is Assistant Professor of Medicine at Columbia University College of Physicians and Surgeons, USA. His writing has appeared in the Los Angeles Review of Books, The Atlantic, The Kenyon Review, The Millions, Vol. 1 Brooklyn, New Delta Review, Essay Daily, and Hobart.