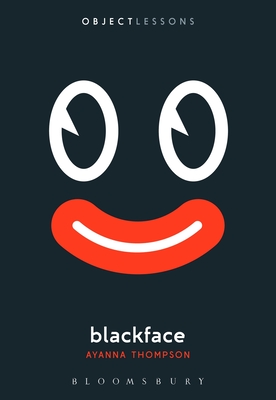 Blackface (Object Lessons)
Paperback

* Individual store prices may vary.
Description
A New Statesman essential non-fiction book of 2021
Featured in Book Riot's 12 best nonfiction books about Black identity and history
Why are there so many examples of public figures, entertainers, and normal, everyday people in blackface? And why aren't there as many examples of people of color in whiteface? This book explains what blackface is, why it occurred, and what its legacies are in the 21st century. There is a filthy and vile thread-sometimes it's tied into a noose-that connects the first performances of Blackness on English stages, the birth of blackface minstrelsy, contemporary performances of Blackness, and anti-Black racism.
Blackface
examines that history and provides hope for a future with new performance paradigms. Object Lessons is published in partnership with an essay series in
The Atlantic.
Bloomsbury Academic, 9781501374012, 144pp.
Publication Date: April 8, 2021
About the Author
Ayanna Thompson is a Regents Professor of English and Director of the Arizona Center for Medieval & Renaissance Studies (ACMRS) at Arizona State University, USA. She is the author of Shakespeare in the Theatre: Peter Sellars (Arden Bloomsbury, 2018), Teaching Shakespeare with Purpose: A Student-Centred Approach, co-authored with Laura Turchi (Arden Bloomsbury, 2016), Passing Strange: Shakespeare, Race, and Contemporary America (Oxford University Press, 2011), and Performing Race and Torture on the Early Modern Stage (Routledge, 2008). She wrote the new introduction for the revised Arden3 Othello (Arden, 2016), and is the editor of The Cambridge Companion to Shakespeare and Race (forthcoming Cambridge University Press, 2021), Weyward Macbeth: Intersections of Race and Performance (Palgrave, 2010), and Colorblind Shakespeare: New Perspectives on Race and Performance (Routledge, 2006). She is currently collaborating with Curtis Perry on the Arden4 edition of Titus Andronicus. She was the 2018-19 President of the Shakespeare Association of America, and served as a member of the Board of Directors for the Association of Marshall Scholars. She was one of Phi Beta Kappa's Visiting Scholars for 2017-201