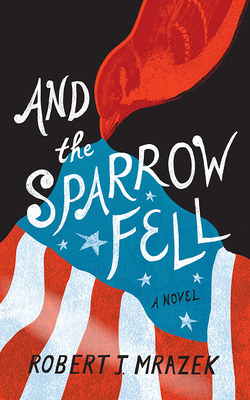 And the Sparrow Fell (Hardcover)
Three Hills, 9781501713934, 264pp.
Publication Date: September 15, 2017
* Individual store prices may vary.
Description
And the Sparrow Fell is a coming-of-age tale set against the backdrop of the Vietnam War. Former U.S. Congressman Robert J. Mrazek tells the story of a wealthy family on the north shore of Long Island in the spring of 1967. Cornell undergraduate Rick Ledbetter goes through a rocky journey of self-discovery as both his family and his country disintegrate around him. Rick is a young rake in the mold of his father, Travis Ledbetter, a Medal of Honor-winning World War II navy pilot. Rick has been accepted into the swift boat program at Naval Officer Candidate School and will be heading for combat in Vietnam.
Rick's brother Tom, also a Cornell undergraduate, is a young man of true conscience who, because of his Christian faith, is morally opposed to the war. He has rejected conscientious-objector status. Rick meets and falls in love with Kate Kurshan, who is Tom's girlfriend. She is also a Cornell student who opposes the war. Their three lives intersect as Rick, who becomes a war hero, discovers the human cost of war, while Tom, who has great moral courage, puts his life on the line in protest of the Vietnam War at a terrible personal cost.
About the Author
Robert J. Mrazek is a former Democratic member of the United States House of Representatives, the writer and co-director of the film The Congressman, and the author of nine books, including two award-winning nonfiction works and seven novels, the latest being The Bone Hunters and Valhalla.