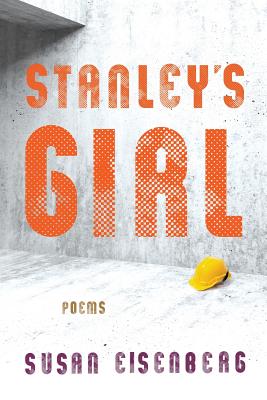 Stanley's Girl
Poems
Paperback

* Individual store prices may vary.
Description
The fiercely lyrical poetry of Stanley's Girl is rooted in Susan Eisenberg's experience as one of the first women to enter the construction industry and from her decades gathering accounts of others to give scaffolding to that history. Eisenberg charts her own induction into the construction workplace culture and how tradeswomen from across the country grappled with what was required to become a team player and succeed in a dangerous workplace where women were unwelcome. The specifics of construction become metaphor as she explores resonances in other spheres--from family to other social and political issues--where violence, or its threat, maintains order. Prying open memory, her poems investigate how systems of discrimination, domination, and exclusion are maintained and how individuals and institutions accommodate to injustice and its agreed-on lies, including her own collusion. Poems in this collection probe workplace-linked suicide, sexual assault, and sometimes-fatal intentional accidents, as well as the role of bystander silence and the responsibility of witness.
ILR Press, 9781501719707, 84pp.
Publication Date: May 15, 2018
About the Author
Susan Eisenberg is a poet, visual artist, oral historian, licensed electrician, and Resident Artist/Scholar at the Brandeis Women's Studies Research Center. She is also curator of the online exhibition, On Equal Terms: Gender and solidarity. Her most recent book is the reissued We'll Call You If We Need You: Experiences of Women Working Construction. Visit susaneisenberg.com for more information.