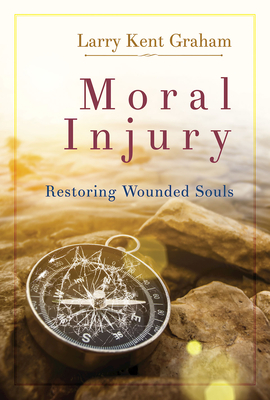 Moral Injury
Restoring Wounded Souls
Paperback

* Individual store prices may vary.
Description
If we can share our burdens, we can bear them. If we can bear them, we can change the circumstances that brought them about. In a world where anything goes, people have a hard time deciding what is right and what is wrong. Pastors have a hard time helping people discern right and wrong because the church's theological language of sin and redemption have so little currency and even less cultural relevancy. How can pastors help people deal with their feelings of guilt, shame, and responsibility when most many people don't believe in sin and have a limited or "flexible" moral framework? People need help assessing moral alternatives, reconciling what they have done with what they think is right, recovering from burdens of guilt and shame, and imagining moral options to serve the common good. It is the call of pastors, chaplains, and other spiritual caregivers to help people move from moral injury to pardon and, eventually, to sustained recovery and resilience--in essence this book will help pastors reclaim their pastoral tasks of soul care and moral guidance without succumbing to the temptation of moralizing. Using vivid examples, the author will look at how various religious communities seek, promote, and achieve personal wholeness and realize the common good. This understanding will inform pastors, so that they can help their congregants and communities become vital agents in a sea of, often, conflicting moral voices. The book will provide resources for identifying core assets, and how to assess the various codes and moral claims interacting within the kaleidoscopic climate in which we live. Drawing upon neuroscience, narrative spirituality, and collaborative communal engagement, the author gives tools to aid pastors, chaplains, and spiritual caregivers ameliorate the distress caused by dissonance and resulting in moral injury. The book will also provide resources for helping people bear the burdens of moral responsibility and for navigating the sometimes unbearable consequences of particular moral actions. The author concludes with suggestions for helping people suffering from injury to their integrity from misdeeds they endure, either as a result of their own actions or from those actions of others, move toward sustained resilience and more mature moral imagination. There is no better guide, or collaborative partner, for navigating the moral territory of post-traumatic living than Larry Graham. In Moral Injury: Restoring Wounds Souls, Graham sounds a clarion call for religious leaders to cultivate habits of mind and body to meet the complex situations of our day. Rather than offering a birds-eye-view of the moral terrain, Graham invites readers to feel the earth under their feet and attune themselves to the climate of their moral environments. With his careful definitional work and theological acumen, he revivifies theological ethics for progressive Christians. And beyond this audience, Graham displays the importance of theology in contemporary discussions of moral injury.] - Shelly Rambo, Associate Professor of Theology, Boston University School of Theology Larry Graham has created an extraordinary workbook for moral resiliency and healing. He restores hope for the excruciating pains of a broken conscience. A treasure house of timely and practical applications sure to enrich pastoral conversations - Paul W. Dodd, Chaplain (Colonel), U.S. Army (Retired) This book is a must-read if we care about recovery from moral injury, not just in the wake of immediate trauma, but also in historical legacies that haunt us. Larry Graham illuminates how questions of God can be addressed in that process with grace and compassion, and he shows, via the experiences of people from a variety of cultures and faiths, how moral injury can be healed. - Rev. Rita Nakashima Brock, Ph.D., Senior Vice-President for Moral Injury Programs at Volunteers of America. She is the former Research Professor of Religion and Culture and Director of the Soul Repair Center at Brite Divinity School, Texas Christian University, Fort Worth, TX.
Abingdon Press, 9781501800757, 192pp.
Publication Date: July 18, 2017