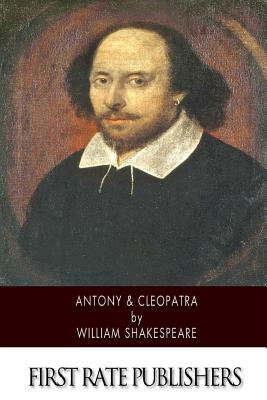 Antony and Cleopatra
Paperback

* Individual store prices may vary.
Other Editions of This Title:
Paperback (2/9/2014)
Paperback (5/20/2013)
Paperback (12/2/2012)
Paperback (12/2/2012)
Paperback (12/2/2012)
Paperback (12/2/2012)
Paperback (11/15/2017)
Paperback (7/27/2018)
Paperback (2/12/2010)
Paperback, Russian (8/18/2019)
Paperback (5/11/2017)
Paperback (5/22/2018)
Paperback (6/10/2019)
Paperback (4/1/2019)
Paperback (5/19/2020)
Paperback (5/9/2015)
Paperback (3/5/2020)
Paperback (7/20/2018)
Paperback (6/19/2019)
Description
William Shakespeare is widely considered the greatest writer in the history of the English language, so renowned and respected that the time period in which he lived is often known as the Age of Shakespeare. Indeed, his genius is questioned only by those who doubt the authenticity of his authorship of timeless classics like Romeo and Juliet. As Ben Jonson once put it, "He was not of an age, but for all time." No other writer, in English or in any other language, can rival the appeal that Shakespeare has enjoyed around the world, and nobody's had a bigger influence. Shakespeare wrote a few plays about antiquity, including a few about some of the most famous people of Ancient Rome. While his play Caesar has helped establish some of the most popular phrases in the English language, he also wrote Antony and Cleopatra, about the famous pharaoh and Caesar's right-hand general.
Createspace Independent Publishing Platform, 9781502324498, 170pp.
Publication Date: September 10, 2014