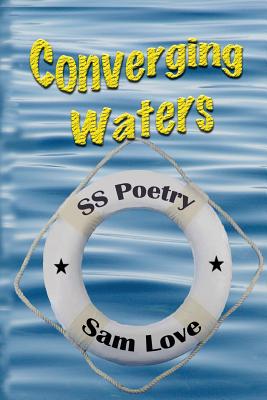 Converging Waters (Paperback)
Createspace, 9781502367785, 106pp.
Publication Date: November 10, 2014
* Individual store prices may vary.
Description
"Sam has a great sense of humor, no small thing in poetry where everybody is VERY serious. I'm still laughing at some of the poems."-Peter Makuck, Distinguished Professor Emeritus at East Carolina University Geographic areas where rivers converge are special places. In Converging Waters Sam Love makes merging rivers a metaphor for the power of poetry to provide new insights. This title emerges from his poem New Bern Nexus where he writes: Converging waters often birth sacred places, places that pry open beleaguered souls By understanding the interconnections surrounding a single event or object he believes we can gain new clarity about our world. For example in his poem Blueberry Mourning he focuses on one blueberry in his cereal to give us a better understanding of the distance our food travels. In another poem, Downstream Loop, we follow the journey of a carelessly tossed plastic bag through the eco system to its return back to us as part of our food chain. Far from doom and gloom, Converging Waters showcases a wit that will make you smile. Check out The Perfect Holiday Meal to see how he pokes fun at fad diets or A Real Man's Dog to chronicle a good ol' boy's attempt to train his wife's poodle as a hunting dog. Crack open Converging Waters to celebrate an offbeat take on the foibles of modern society.
or
Not Currently Available for Direct Purchase