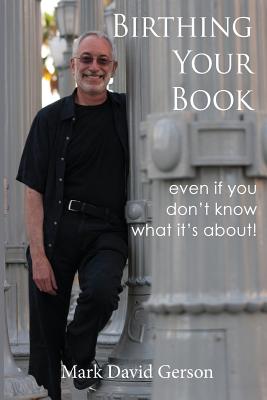 Birthing Your Book (Paperback)
Even If You Don't Know What It's About
Createspace Independent Publishing Platform, 9781502368119, 226pp.
Publication Date: September 25, 2014
* Individual store prices may vary.
Description
You Have a Book in You.... It's Time to Let It Out
Let Mark David Gerson show you how easy it can be, with...
- Dynamic tools to get you started and keep you writing
- Surefire techniques to spark new concepts, new content and new ideas
- Compelling inspiration to keep you motivated, committed and impassioned You don't even have to know what your book is about 82% of Americans say they plan to write a book someday...Will you be one of the few who does? Start Birthing Your Book Today...You'll Never Feel the Same About Writing Again
"I have so much gratitude for the help and confidence Mark David gave me."
- Estelle Blackburn, author of Broken Lives "Have you thought about writing a book but don't know how to start? Mark David Gerson can help you make that thought a reality. I know. He did it for me "
- Karen Walker, author of Following the Whispers "Mark David Gerson is spectacular. The best writing teacher ever "
- Katie Thomas, Lynchburg, Virginia.
About the Author
The award-winning author of more than a dozen books whose readers span the globe, Mark David Gerson electrifies groups and individuals around the world with his inspiring stories and motivational talks, seminars and workshops. Mark David's books include critically acclaimed titles for writers, spellbinding fiction and compelling memoirs. His screenplay adaptations of his Q'ntana Trilogy fantasy novels are on their way to theaters as a trio of epic feature films. Known as "The Birthing Your Book Guru," Mark David works with an international roster of clients to help them get their stories onto the page and into the world with ease. Having overcome his own writing challenges, he is uniquely qualified to fire up novices and seasoned professionals in any genre to unleash the power of their creative potential and get their writing project done. Passionate, inspiring, insightful and intuitive, Mark David Gerson is a highly sought-after speaker, coach, editorial consultant and media guest. - Follow Mark David on Facebook at www.facebook.com/markdavidgerson.page and Twitter @markdavidgerson - More about Mark David at www.markdavidgerson.com