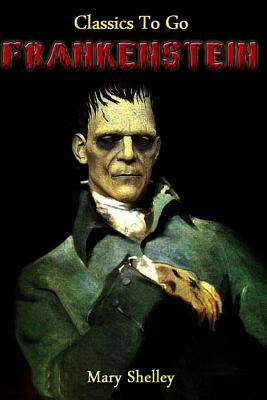 Frankenstein
Revised Edition of Original Version
Paperback

* Individual store prices may vary.
Other Editions of This Title:
Paperback (11/2/2014)
Paperback (11/13/2013)
Paperback (7/18/2018)
Paperback (8/11/2015)
Paperback (4/8/2019)
Paperback (12/7/2016)
Paperback (7/1/2016)
Paperback (10/2/2018)
Paperback (6/15/2017)
Paperback (11/13/2016)
Paperback, French (9/8/2016)
Paperback (5/11/2019)
Paperback (11/2/2016)
Paperback (8/21/2010)
Paperback (2/9/2020)
Paperback (1/13/2015)
Paperback (11/2/2017)
Paperback (7/17/2016)
Hardcover (8/9/2010)
Description
Victor Frankenstein and his brothers, Ernest and William, are encouraged to seek a greater understanding of the world through science. As a young boy, Victor is obsessed with studying outdated theories that focus on simulating natural wonders. When Victor is four years old, his parents adopt an orphan, Elizabeth Lavenza, with whom Victor later falls in love. Witnessing a lightning strike on an oak tree inspires Victor to harness its power for his experiments. Weeks before he leaves for the University of Ingolstadt in Germany, his mother dies of scarlet fever, creating further impetus towards his experiments. At university, he excels at chemistry and other sciences, soon developing a secret technique to reanimate dead tissue, which eventually leads to his creation of the Monster. (Excerpt from Wikipedia)
Createspace Independent Publishing Platform, 9781502475886, 274pp.
Publication Date: September 24, 2014