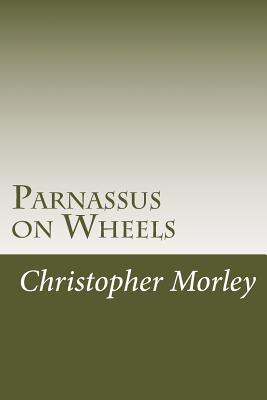 Parnassus on Wheels
Paperback

* Individual store prices may vary.
Other Editions of This Title:
Digital Audiobook (9/17/2020)
Digital Audiobook (5/16/2011)
Paperback (12/12/2019)
Paperback (3/25/2017)
Paperback (11/8/2016)
Paperback (9/8/2009)
Paperback (3/30/2014)
Paperback (8/19/2017)
Paperback (6/29/2016)
Hardcover (10/17/2018)
Hardcover (10/15/2008)
Hardcover (3/29/2014)
Hardcover (5/24/2017)
Hardcover, Large Print (8/18/2008)
Paperback (5/24/2017)
Paperback (5/2/2019)
Paperback (10/17/2018)
Paperback (9/15/2015)
Description
Although my name appears on the title page, the real author of this book is Miss Helen McGill (now Mrs. Roger Mifflin), who told me the story with her own inimitable vivacity. And on her behalf I want to send to you these few words of acknowledgment. Mrs. Mifflin, I need hardly say, is unskilled in the arts of authorship: this is her first book, and I doubt whether she will ever write another. She hardly realized, I think, how much her story owes to your own delightful writings. There used to be a well-thumbed copy of "Adventures in Contentment" on her table at the Sabine Farm, and I have seen her pick it up, after a long day in the kitchen, read it with chuckles, and say that the story of you and Harriet reminded her of herself and Andrew. She used to mutter something about "Adventures in Discontentment" and ask why Harriet's side of the matter was never told? And so when her own adventure came to pass, and she was urged to put it on paper, I think she unconsciously adopted something of the manner and matter that you have made properly yours.
Createspace Independent Publishing Platform, 9781502480408, 76pp.
Publication Date: October 13, 2014