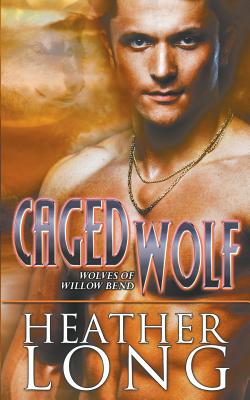 Caged Wolf
Paperback

* Individual store prices may vary.
Description
Triplets, the Buckley brothers were inseparable until everything went wrong one violent, bloody night. A.J. Buckley, the eldest of the trio, faced a human trial for a brutal murder. Found guilty, he was sentenced to twenty-five to life. Without argument or regret, he accepted the sentence. After six years in prison, A.J.'s conviction is overturned on a technicality and he returns to Willow Bend to face a new Alpha and fresh charges. Vivian Knox was the only witness to the murder. She refused to testify in the human courtroom and spent a year in prison on contempt charges. Once released, she worked tirelessly to free A.J., finally locating a loophole in the case against him. Satisfied with his freedom, the last thing she expected was to be kidnapped to the back of beyond where another judge demands she testify to what she saw that night. This time, contempt is the least of her problems. Only four people know exactly what happened that night and none are talking. When pack law threatens Vivian, A.J. must stake his claim, but his wolf might be too damaged to help him...
Createspace Independent Publishing Platform, 9781502510907, 214pp.
Publication Date: September 25, 2014