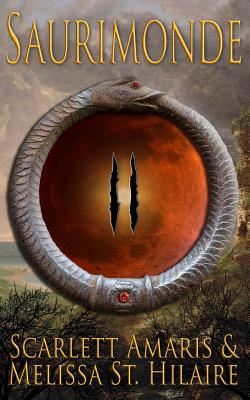 Saurimonde II (Paperback)
Createspace Independent Publishing Platform, 9781502598509, 226pp.
Publication Date: October 16, 2014
* Individual store prices may vary.
Description
After becoming suddenly human again, the tragically lovely Saurimonde, and her handsome consort, Sordel, realize their overwhelming attraction for each other despite the unnatural way in which they met. All goes well until Saurimonde discovers the terrible truth about Sordel's birth, which causes him to fall prey to his now demonized aunt, the wise-woman Elazki, as circumstances conspire to make Saurimonde believe Sordel has left her for another woman. With the aid of a not so innocent priest the wise woman spends her nights converting the young women of the village for their own nefarious plans. Will Saurimonde be able to overcome the demons and find Sordel in time to save him from a malefic fate? Or will she succumb to the answering of an ancient rite, a Beltane bacchanal, which promises to leave none of them alive?
About the Author
Scarlett Amaris likes playing devil's advocate on the dark side of the moon. She spends a large amount of time tracking through ancient ruins and decoding old texts in the Pyrenees. Her more esoteric work can be found at www.shadowtheatre13.com and www.terraumbra13.blogspot.com. She's also co-written scripts for the infamous horror anthology, The Theatre Bizarre (2011), the award winning, critically acclaimed documentary The Otherworld (2013) and the upcoming feature films, H.P. Lovecraft's The Colour Out of Space (director: Richard Stanley), and Replace (director: Norbert Keil). Saurimonde is her first novel and she's currently finishing up Saurimonde II before getting started on Demon Priest - The Misadventures of Abbe Sauniere, her next erotic horror endeavor

Melissa St. Hilaire likes to bask in the center of chaos watching supernova explosions. She spends most of her time daydreaming, researching, and scribbling. She wrote film and music reviews for The Heights Inc. Her poetry has appeared in the periodicals Shards, The Outer Fringe, and The Laughing Medusa. She co-authored several scripts for Tone-East Productions. Her debut book, a memoir titled In The Now, was released in 2012. In 2013 she released Saurimonde, a dark fantasy novel, with co-author Scarlett Amaris. After finishing up Saurimonde II, her next projects will include a follow-up to In the Now called Medicated and a sci-fi epic called Xodus.