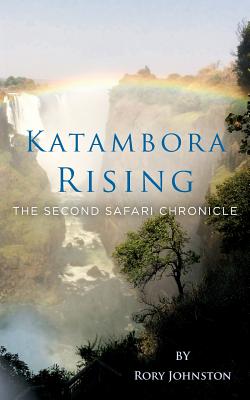 Katambora Rising: The Second Safari Chronicle (Paperback)
The Second Safari Chronicle
Createspace Independent Publishing Platform, 9781502786999, 284pp.
Publication Date: November 7, 2014
About the Author
Rory Johnston's earliest memories are of traveling on safari in Africa with his parents. He's gone from exploring some of Africa's most remote regions as a child to planning and leading his own expeditions as an adult. It's fueled his passion for adventure and exploration and fostered a deep respect for nature. Johnston weaves his knowledge of Africa and his passion for its wildlife and people into his novels of love and personal relationships. His other books include Growing Up in Africa, A Major Hoodwink, and The Sands of Katambora, as well as It Happened at Squeedunc Plantation, which he wrote with his wife, Virginia Doyle. They live in Houston, Texas, but still travel to Africa several times a year.
Advertisement