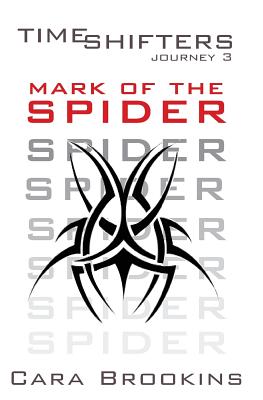 Mark of the Spider
Paperback

* Individual store prices may vary.
Description
Jordan Booker has finally traveled to the ancient city where the creators of his time capsule wait. The teen has the artifacts they promised would save the human race from an ancient war, but he suspects they were lying all along about both the past and the future. Their ancient steampunk city is a challenge to navigate and even a more of a challenge to survive. In order to save his sister, Jordan must decide if the Time Ranger or a team of rebels is telling the truth. One wrong move could destroy the human race.
Createspace Independent Publishing Platform, 9781502803719, 450pp.
Publication Date: October 19, 2014
About the Author
Cara Brookins juggles family life, writing, and computer programming just outside of Little Rock, Arkansas in a house she and her children built with their own hands. This is Journey 3 in the TimeShifters series. Travel back in time to the first two TimeShifters journeys with Mark of the Centipede and Mark of the Serpent.