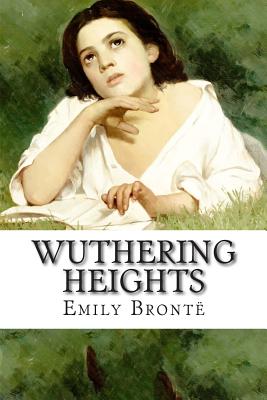 Wuthering Heights (Paperback)
Createspace Independent Publishing Platform, 9781502845375, 210pp.
Publication Date: October 17, 2014
Other Editions of This Title:
Paperback (7/15/2016)
Paperback (4/1/2015)
Paperback (1/20/2015)
Paperback (11/17/2013)
Paperback (4/27/2012)
Paperback (7/9/2016)
Paperback (8/25/2013)
Paperback (7/13/2019)
Paperback (7/18/2018)
Paperback (7/17/2015)
Paperback (2/3/2012)
Paperback (1/12/2013)
Paperback (7/26/2017)
Paperback (9/2/2014)
Paperback (10/6/2016)
Paperback (8/1/2016)
Paperback (3/19/2009)
Paperback (10/31/2013)
Paperback (1/21/2013)
* Individual store prices may vary.
Description
Welcome to the world of Mogul Classics Books. In this Classic Edition of Wuthering Heights by English author Emily Bront , we are proud to offer you the best edition of this classic, one of the most loved and timeless stories of all times. Wuthering Heights has written between October 1845 and June 1846, and published in 1847 under the pseudonym Ellis Bell. It was Emily Bront 's first and only published novel: she died the following year, aged 30. Wuthering Heights is the name of the farmhouse where the story unfolds. The book's core theme is the destructive effect of jealousy and vengefulness both on the jealous or vengeful individuals and on their communities. In the second half of the 19th century, Charlotte Bront 's Jane Eyre was considered the best of the Bront sisters' works, but following later re-evaluation, critics began to argue Wuthering Heights was superior. Emily Bront 's only novel is now one of the most popular and highly regarded novels in English literature. As you read this Mogul Classics Books edition of Emily Bront 's Wuthering Heights, you will relive one of the most acclaimed novels in English literature.