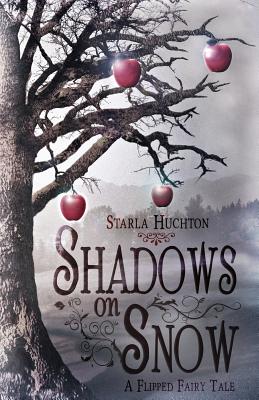 Shadows on Snow: A Flipped Fairy Tale (Paperback)
A Flipped Fairy Tale
Createspace Independent Publishing Platform, 9781502876546, 250pp.
Publication Date: October 25, 2014
About the Author
A geek of all trades, Starla Huchton has been crafting stories in various genres since 2007. Her first novel, The Dreamer's Thread, was released as a full cast audiobook podcast, becoming a double-nominee and finalist for the 2010 Parsec Awards, which opened the door for other audiobook and podcasting projects to which she lent her voice. Her steampunk adventure, Master of Myth, was the first place winner in the Science Fiction/Fantasy category of the Crested Butte Writers Conference contest, the Sandy, in 2012. A veteran of the US Navy, she took her service training as a Lithographer and applied it to a degree in graphic arts. She is decidedly a nerd with boundless love for superheroes, steampunk, British television, science, and hoarding craft supplies for projects she'll get to "some day." When not writing, she trains three Minions, a black lab, and a military husband whilst designing book covers for independent authors and publishers at http: //www.designedbystarla.com. Connect with the author on the Starla Huchton Author Page on Facebook, @riznphnx on Twitter, or at http: //www.starlahuchton.com.
Advertisement