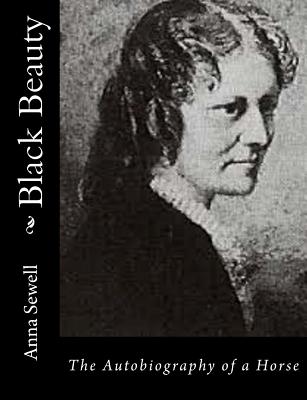 Black Beauty (Paperback)
The Autobiography of a Horse
Createspace Independent Publishing Platform, 9781502891655, 124pp.
Publication Date: October 18, 2014
Other Editions of This Title:
Paperback (7/30/2018)
Paperback (7/14/2019)
Paperback, Large Print (1/15/2015)
Paperback (10/7/2018)
Paperback (8/26/2018)
Paperback (11/1/2013)
Paperback (9/6/2018)
Paperback (2/10/2019)
Paperback (4/7/2016)
Paperback (7/31/2018)
Paperback (1/12/2016)
Paperback (9/23/2018)
Paperback (6/15/2016)
Paperback (2/18/2015)
Paperback (8/15/2007)
Paperback, Large Print (10/17/2018)
Paperback (12/20/2016)
Paperback (9/6/2018)
* Individual store prices may vary.
Description
Come with Black Beauty on the journey of a lifetime. If you like horse stories, then Black Beauty is for you Not only does this edition include the unabridged text, it is also full of extra material to help you get the most from the story and gives lots of recommendations for other things you might enjoy.
About the Author
Anna Sewell was born in 1820 in Great Yarmouth, Norfolk, England. At the age of fourteen she injured both of her ankles in an accident, which meant that she could never walk properly again. Because of this she relied heavily on travelling in horse-drawn carriages, and it was from here that her love of horses grew. In 1871 Anna began writing a book aimed at encouraging more humane treatment of horses. Owing to her failing health the story took nearly seven years to complete but was eventually published in 1877. Sadly, Anna never got to know of the huge success of Black Beauty, her only book, as she died in 1878, five months after the book's publication.