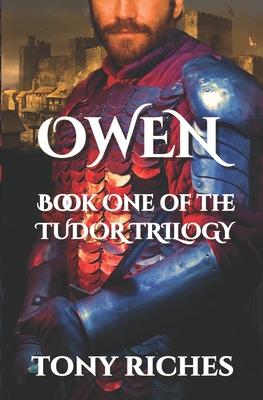 Owen - Book One of the Tudor Trilogy (Paperback)
Createspace Independent Publishing Platform, 9781502901019, 320pp.
Publication Date: July 22, 2015
* Individual store prices may vary.
Description
Can a servant marry a queen? 1422: Owen Tudor, a Welsh servant, falls in love with the Queen of England. The beautiful Catherine of Valois, widow of the warrior king, Henry V, is lonely... As country simmers on the brink of civil war, will Owen risk everything to protect her? Discover how they change British history - and become... The Tudors. If you like the human stories behind medieval history, this is the book for you. Get it now. "An experience in so many ways. Brilliantly written and informative about the beginnings of the Tudor dynasty." Amazon Reviewer Owen - Book One of the Tudor Trilogy tells the true story of the Tudors in the historical fiction tradition of C J Sansom, Philippa Gregory and Hilary Mantel.