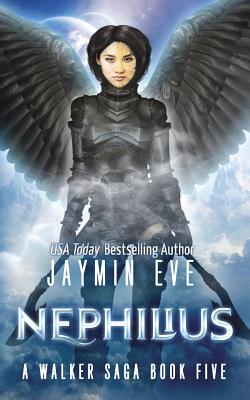 Nephilius (Paperback)
Createspace Independent Publishing Platform, 9781502919199, 322pp.
Publication Date: October 21, 2014
* Individual store prices may vary.
Description
A young adult paranormal romance series.An epic journey.If the Seventine are released, will anyone survive? Some days Abigail wonders why she gets out of bed and then she remembers; it's her job to save seven worlds.No biggie, right?Not to mention the breaking of her melding bond with Brace seems to have destroyed more than just her heart. She's hurting all the way to her soul. All she can do is focus on the tasks at hand, and with this in mind she sets out to find the remaining half-Walker females. The next world is Nephilius: a warrior planet. The inhabitants - Angelica - value fighting, bravery and honor above all else. Abigail planned on competing in their tournament, but in her weakened state she knows that she's no match for them.The need for a true warrior brings Brace back into her life, and Abigail has no idea if she's strong enough to prevent their bond reforming. Sure, he doesn't remember her, but they are and always will be mates. Therefore Brace possesses a fundamental need to protect her. And right now her own instincts are screaming at her to ease the pain inside by throwing herself into his arms.Abigail knew it was going to be a massive sacrifice, but for the sake of everyone's lives she needs to be strong enough to stay the distance.
About the Author
Jaymin Eve loves surrounding herself with the best things in life: a good book, chocolate and her two little girls. She's been writing for about ten years and now it's settled into her blood and she can't get it out. Not that she wants to.