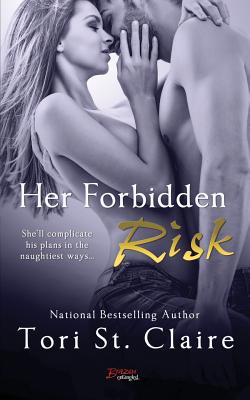 Her Forbidden Risk (Paperback)
Createspace Independent Publishing Platform, 9781502956378, 254pp.
Publication Date: October 20, 2014
* Individual store prices may vary.
Description
A sexy category romance from Entangled's Brazen imprint...
She'll complicate his plans in the naughtiest ways...
I guess I'm not in Paris anymore. Emily Gardner has returned to her hometown in Kansas to collect her things after her mother's death. But the moment she steps back into the town, it's like the past has swallowed her up. Memories of her wild and reckless teenaged years. Of her father's disappointment. But it's her childhood crush who wakens something even deeper in Emily...
Mitch Taylor believes in having a Plan. His life, his business-all neat and orderly. But with Emily's return comes a whirlwind of feelings and temptations. Risk. Longing. And ultimately, a desire so strong that Mitch can't help but succumb to it. But Emily won't be tied down. Not to anything or anyone. And with one night of forbidden, sensual delight, all of Mitch's careful control will come completely undone...