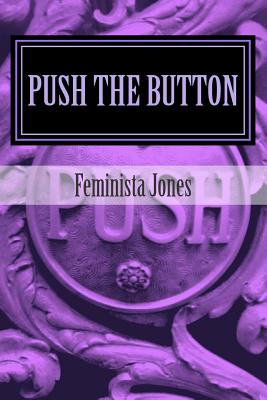 Push The Button
Paperback

* Individual store prices may vary.
Other Editions of This Title:
Paperback (10/7/2019)
Description
Nicole and David are two 30-something, professional, Black Americans chasing their dreams and accomplishing their goals while investing in a romantic future together. On the surface, they appear to be just like any other couple-they travel, work hard, and spend quality time with family and friends. Behind their masks, David and Nicole live an erotic, intense dynamic based on the complements of domination and submission and the peaks of pain and pleasure known as "The Life". They have their boundaries, they play by the rules, and they seek to ascend to the highest level of connection a couple can achieve by indulging in their deepest fantasies and exploring the darkest corners of their minds. Life for the couple is not without obstacles, however. What happens when a force from the past threatens to destroy everything David and Nicole have built together? Can their devotion to each other withstand the trials they are forced to endure? Push The Button explores a side of the BDSM Lifestyle that often goes ignored-the "normalcy". Like any other couple, these two have their ups and downs, and they must decide if their love is enough to keep them together. Follow Nicole and David as they love each other, struggle together, and grow in their powerful connection.
Createspace Independent Publishing Platform, 9781502967978, 118pp.
Publication Date: October 15, 2014
About the Author
Feminista Jones is a mental health social worker, author, community activist, and sex-positive Black feminist woman from New York City. She is an award-winning writer and blogger who focuses on health and well-being, specifically in areas of mental health, sexual health, and physical health. She is currently the Love & Sex section editor at BlogHer.com and the former sex columnist at Ebony.com. She co-hosts a sex-positive feminist podcast called This Week In Blackness: After Dark, which discusses topics related to sex and sexuality, race, and feminism. Feminista has been featured in several online publications, notably as a contributor to Salon.com, TIME.com, columnist at Ebony.com, and has been syndicated in TheRoot.com and TheGriot.com. Feminista has been regularly featured on Huffingpost Live, has appeared on the Dr. Oz Show and the Exhale Show, and her work has been featured on C-SPAN and MSNBC. In 2013, Feminista was selected as a United Nations Foundation Fellow for her dynamic social media influence. In 2014, she launched a global anti-street harassment campaign (#YouOKSis) and a National Moment of Silence protesting police brutality (#NMOS14), both of which received international media attention. She was recently awarded the 2014 Black Weblog Award for Outstanding Online Activism. Feminista has presented at various conferences at universities such as Princeton University and Columbia University, the Woodhull Sexual Freedom Summit, and she was an Ignite Keynote speaker at NetRoots Nation '14. She was honored as one of the Top 100 Black Social Influencers in 2014 by The Root. Feminista also volunteers her time mentoring teen girls, giving lectures, holding workshops, and providing advice.