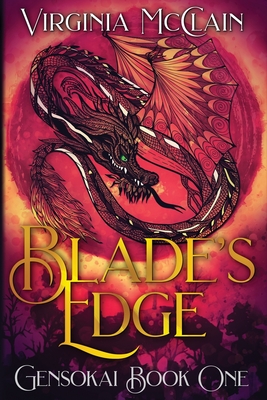 Blade's Edge (Paperback)
Createspace Independent Publishing Platform, 9781503057333, 314pp.
Publication Date: January 15, 2015
Other Editions of This Title:
Hardcover (10/11/2018)
* Individual store prices may vary.
Description
Mishi and Taka live each day of their lives with the shadow of death lurking behind them. The struggle to hide the elemental powers that mark the two girls as Kisoshi separates them from the other orphans, yet forges a deep bond between them.When Mishi is dragged from the orphanage at the age of eight, the girls are unsure if or when they will find each other again. While their powers grow with each season-cycle, the girls must come to terms with their true selves--Mishi as a warrior, Taka as a healer--as they forge separate paths which lead to the same horrifying discovery.The Roju council's dark secret is one that it has spent centuries killing to keep, and Mishi and Taka know too much. The two young women have overcome desperate odds in a society where their very existence is a crime, but now that they know the Roju's secret they find themselves fighting for much more than their own survival.
About the Author
Virginia thinks dangling from the tops of hundred foot cliffs is a good time. She also enjoys hauling a fifty pound backpack all over the Grand Canyon and sleeping under the stars. Sometimes she likes running for miles through the desert, mountains, or wooded flatlands, and she always loves getting lost in new places where she may or may not speak the language. From surviving earthquakes in Japan, to putting out a small forest fire in Montana, Virginia has been collecting stories from a very young age. She works hard to make her fiction as adventurous as her life and her life as adventurous as her fiction. Both take a lot of imagination. She recently moved to Winnipeg with her husband and their dog.