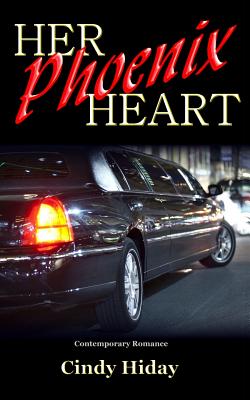 Her Phoenix Heart
Paperback

* Individual store prices may vary.
Description
A contemporary story about renewal of the human spirit and a second chance at love. It took Beth four years to put her life back together after fleeing an abusive husband. Now she runs a tattoo business that helps others deal with disfiguring scars, bought herself a house, and has a German Shepherd for companionship. The last thing she needs is a colleague with roving hands. And she isn't ready to risk her hard-earned independence on the handsome-as-sin chauffeur who comes to her rescue and invades her dreams. Tyler is in no mood for diplomacy when his client accosts a woman in the back of his limousine. Leaving the bum to find his own way home is simple; what to do about the woman with hair like fire and an attitude to match is more complicated. There's no mistaking her guarded heart, yet her compassion and vulnerability touch him in a way he can't ignore. Does he have what it takes to heal the emotional scars that keep her phoenix heart from soaring?
Createspace Independent Publishing Platform, 9781503072374, 358pp.
Publication Date: November 20, 2014
About the Author
I got my break in publishing when I "jumped from a perfectly good plane" and wrote about the experience in a community college workshop. The Oregonian bought the essay, even though it was 200 words too long. I haven't jumped out of anymore airplanes, but have gone on to publish and win awards in romantic fiction, and contributed a monthly newsletter column, "Working the Web," for the local Romance Writers of America. When my Mt. Hood Community College mentor retired, I stepped forward as the part-time instructor for the Professional Novel & Memoir Writing Workshop program. I divide my time between mentoring the latest group of writing talent and working on the next novel. Currently a member of Willamette Writers, I live in Oregon with my husband and four-legged friends.