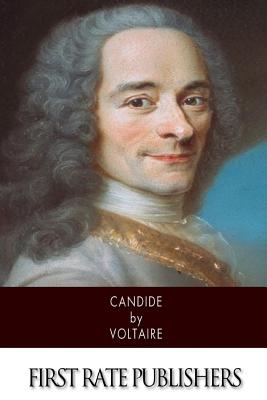 Candide (Paperback)
Createspace Independent Publishing Platform, 9781503115941, 82pp.
Publication Date: November 6, 2014
Other Editions of This Title:
Paperback (8/5/2019)
Paperback (11/28/2014)
Paperback (1/1/1918)
Paperback (4/23/2013)
Paperback (7/1/2013)
Paperback (8/31/2019)
Paperback (1/27/2010)
Paperback (5/8/2015)
Paperback (7/13/2019)
Paperback (5/27/2010)
Paperback (5/28/2010)
Paperback (7/25/2019)
Paperback (10/15/2018)
Paperback (10/10/2015)
Paperback (4/19/2019)
Paperback (7/12/2015)
Paperback (10/13/2018)
Paperback (8/14/2015)
* Individual store prices may vary.
Description
Francois Marie Arouet de Voltaire, known simply as Voltaire (1694-1778), has practically become synonymous with the Enlightenment. Voltaire was a prodigious writer, producing thousands of works about history, poetry, science and politics, and he is today celebrated as France's greatest writer and satirist. Voltaire's most famous work was Candide, featuring a young man named Candide who lives a sheltered life in paradise being indoctrinated by his optimist mentor, Pangloss. Candide quits the lifestyle, becoming gradually disillusioned with the world as he sees others' hardships. Candide is humorous and sarcastic, satirizing events like the Seven Years War and the Lisbon Earthquake in 1755. Candide ridicules religion, theologians, governments, the military, philosophies, and philosophers like Leibniz. Candide is widely acknowledged as one of the most important works in the West.