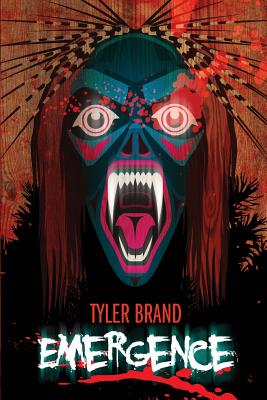 Emergence (Paperback)
Createspace Independent Publishing Platform, 9781503137783, 318pp.
Publication Date: March 18, 2016
* Individual store prices may vary.
Description
Desperately trying to save his floundering marriage, Alan has been grappling with post-traumatic stress disorder ever since returning home from Afghanistan.
Overwhelmed and miserable, Alan often turns to alcohol and pills for some relief. After another depressing round of failed therapy, he goes for a jog in the woods of North Vancouver.
Sentrous, a hunter and sentry for a clan of forest creatures, picks up Alan's scent. He attacks, going against his clan's hunting code, but the taste of Alan's blood is so toxic he spits it out and abandons Alan in a shallow grave. Feeling guilty, Sentrous returns to retrieve Alan's corpse but is surprised to see Alan alive and escaping into the city.
Unsurprisingly, the police don't believe Alan's story, but Alan's convinced what he saw is real. He arranges a posse of old war buddies who skeptically agree to help him search for the monster. But the hunters find themselves the hunted.
In a scheme to murder Alan, Sentrous kidnaps his son Teddy to lure him back to the forest. Can Alan and his wife rescue Teddy before it's too late? If they're able to thwart these ancient simians will their troubles be over?
Or is something much more sinister and terrifying on the horizon?
About the Author
Tyler Brand begain his ocean career as a young bosun's mate on a 130-foot gaff-rigged schooner. After finishing a neuroscience degree at the University of Victoria, he returned to the high seas where he sailed for twenty-two years in the Canadian Coast Guard as a rescue specialist and navigation training officer. Brand is the author of many publications and books on search and rescue and high-speed navigation. He enjoys writing fiction in the quiet moments between maritime adventures.