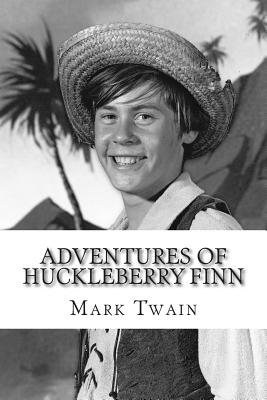 Adventures of Huckleberry Finn (Paperback)
Createspace Independent Publishing Platform, 9781503149281, 518pp.
Publication Date: November 14, 2014
Other Editions of This Title:
Paperback (1/20/2015)
Paperback (11/27/2013)
Paperback (8/12/2012)
Paperback (4/17/2014)
Paperback (7/21/2015)
Paperback (10/24/2015)
Paperback (12/25/2014)
Paperback (2/11/2013)
Paperback (3/1/2001)
Paperback (12/29/2014)
Paperback (4/1/2013)
Paperback (11/16/2010)
Paperback (11/24/2011)
Paperback (3/4/2009)
Paperback (8/2/2012)
Paperback (11/15/2013)
Paperback (10/19/2013)
Paperback (7/28/2015)
Paperback (8/22/2014)
Paperback (12/27/2013)
* Individual store prices may vary.
Description
In Adventures of Huckleberry Finn, the sequel to The Adventures of Tom Sawyer, the Widow attempts to "sivilize" (sic) the newly wealthy Huck. Huck's father takes him from her, but Huck manages to fake his own death and escape to Jackson's Island, where he coincidentally meets up with Jim, a slave who was owned by the Widow Douglas' sister, Miss Watson. Jim is running away because he overheard Miss Watson planning to "sell him South" for eight hundred dollars. Jim wants to escape to Ohio, where he can find work to eventually buy his family's freedom. Huck and Jim take a raft down the Mississippi River in hopes of finding freedom from slavery for Jim and freedom from Pap for Huck. Their adventures together, along with Huck's solo adventures, comprise the core of the book.