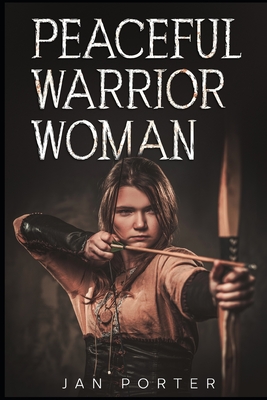 Peaceful Warrior Woman (Paperback)
Createspace Independent Publishing Platform, 9781503344372, 122pp.
Publication Date: November 22, 2014
* Individual store prices may vary.
Description
"Peaceful Warrior Woman, a tale of ancestors, spirit world and nature" A fiction novella By; Jan Porter 'Young Annish dreams of an exciting Hunter-Warrior's life rather than the traditional domestic role set out for her. A moving solo hunter's adventure odyssey unfolds bringing Spirit World visions, Ancestor guidance, powerful mysterious forces and life defining soul challenges. As the hunting expedition ends a bigger mission ensues, fulfilling an ancient prophecy. In the process, she must face hard truths of a changing world, understand her true gifts, life path and contribution to community and the world. In the moments of stillness where times stands still with heart love and hard lessons learned, Annish becomes a Peaceful Warrior Woman affecting many generations to come. One woman is a tiny divine spark in a timeless collective; you are a Peaceful Warrior Woman.' Keywords: coming of age, adventure, history, NatureSpirituality, Empowerment, Inspiration spiritworld, ancestors, literaryfiction, spirituality, personalgrowth, historical.
About the Author
Jan Porter is a published author of literary fiction and personal growth books. Founder of Soul Works Gifting Foundation with six published books, two audios with numerous other projects in various stages of completion, a workshop facilitator and freelance contributor to a handful of magazines. Connect via: www.janporter.ca, YouTube, GoodReads, Twitter