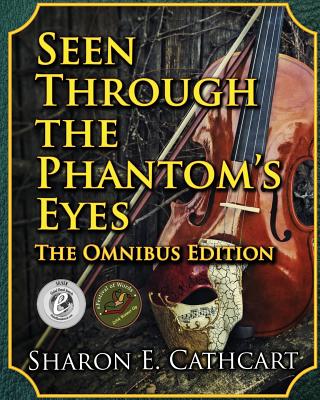 Seen Through the Phantom's Eyes (Paperback)
Createspace Independent Publishing Platform, 9781503390935, 428pp.
Publication Date: April 12, 2015
* Individual store prices may vary.
Description
Author Sharon E. Cathcart presents an omnibus edition of her two novels, "In The Eye of the Beholder" and "In The Eye of The Storm" and, for the first time in print, the award-winning related short fiction collection, "Through the Opera Glass."Together for the first time in one volume, these books bring readers into the world of the notorious Phantom of the Opera, Erik Le Ma tre, through the streets of Paris, London, and San Francisco. Three generations of the LeMa tre family make their home in these pages.This new edition includes glossaries and historic photos to bring the stories to life.
About the Author
Books by award-winning internationally published author Sharon E. Cathcart provide discerning readers of essays, fiction and non-fiction with a powerful, truthful literary experience. A former journalist and newspaper editor, Sharon has been writing for as long as she can remember and always has at least one work in progress. Her primary focus is creating fiction featuring atypical characters. Sharon lives in the Silicon Valley, California, with her husband and an assortment of pets.