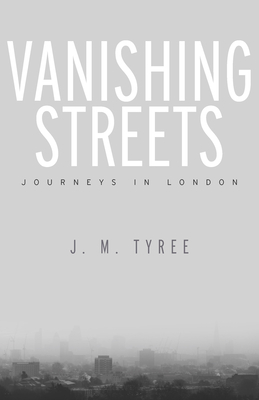 Vanishing Streets (Hardcover)
Journeys in London
Redwood Press, 9781503600034, 184pp.
Publication Date: October 5, 2016
* Individual store prices may vary.
Description
Vanishing Streets reveals an American writer's twenty-year love affair with London. Beguiling and idiosyncratic, obsessive and wry, it offers an illustrated travelogue of the peripheries, retracing some of London's most curious locations. As J. M. Tyree wanders deliriously in "the world's most visited city," he rediscovers and reinvents places that have changed drastically since he was a student at Cambridge in the 1990s. Tyree stumbles into the ghosts of Alfred Hitchcock, Graham Greene, and the pioneers of the British Free Cinema Movement. He offers a new way of seeing familiar landmarks through the lens of film history, and reveals strange nooks and tiny oddities in out-of-the-way places, from a lost film by John Ford supposedly shot in Wapping to the beehives hidden in Tower Hamlets Cemetery, an area haunted by a translation error in W. G. Sebald's Austerlitz.
This book blends deeply personal writing with a foreigner's observations on a world capital experiencing an unsettling moment of transition. Vanishing Streets builds into an astonishing and innovative multi-layered project combining autobiography, movie madness, and postcard-like annotations on the magical properties of a great city. Tyree argues passionately for London as a cinematic dream city of perpetual fascinations and eccentricities, bridging the past and the present as well as the real and the imaginary.
About the Author
J. M. Tyree is the Nonfiction Editor of New England Review and the coauthor of Our Secret Life in the Movies (with Michael McGriff). He has contributed to Sight & Sound, The Believer, Film Quarterly, and the British Film Institute's Film Classics series of books. He was a Keasbey Scholar at Trinity College, Cambridge, and a Truman Capote-Wallace Stegner Fellow and Jones Lecturer in Fiction at Stanford University. He currently teaches as Distinguished Visiting Professor at VCUarts.