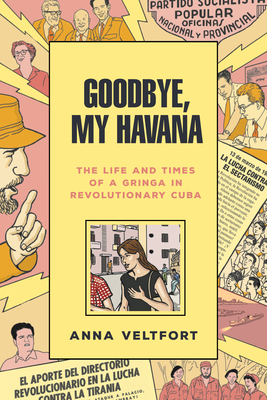 Goodbye, My Havana (Paperback)
The Life and Times of a Gringa in Revolutionary Cuba
Redwood Press, 9781503610491, 240pp.
Publication Date: October 8, 2019
* Individual store prices may vary.
Description
An eyewitness account of idealism, self-discovery, and loss under one of the twentieth-century's most repressive political regimes
Set against a backdrop of world-changing events during the headiest years of the Cuban Revolution, Goodbye, My Havana follows young Connie Veltfort as her once relatively privileged life among a community of anti-imperialist expatriates turns to progressive disillusionment and heartbreak. The consolidation of Castro's position brings violence, cruelty, and betrayal to Connie's doorstep. And the crackdown that ultimately forces her family and others to flee for their lives includes homosexuals among its targets--Connie's coming-of-age story is one also about the dangers of coming out. Looking back with a mixture of hardheaded clarity and tenderness at her alter ego and a forgotten era, with this gripping graphic memoir Anna Veltfort takes leave of the past even as she brings neglected moments of the Cold War into the present.
About the Author
Anna Veltfort is a graphic designer and illustrator who lives in New York.