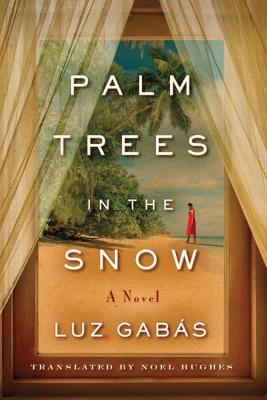 Palm Trees in the Snow (Paperback)
Amazon Crossing, 9781503941694, 620pp.
Publication Date: February 1, 2017
Other Editions of This Title:
MP3 CD (2/1/2017)
Paperback, Spanish (4/9/2013)
Other (2/1/2017)
* Individual store prices may vary.
Description
At once an epic family drama and a sweeping love story that spans both an ocean and a generation, Palm Trees in the Snow is an emotionally gripping and historically vivid tale of the secrets that can destroy a family--and the bonds that endure.
When Clarence of Rabaltu discovers a series of old letters from her father's past, she begins to doubt everything she thought she knew about her once-noble family. Her father and his brother worked in the colony of Fernando Po, but these letters tell a different story than the tales of life in Africa that made it to the dinner table. Clarence has no idea what really went on during their time at the cocoa plantations--or why no one in her family has ever returned to the island in all the years since. But the letters suggest that a great love story is buried beneath the years of silence.
Setting out from her home in Spain's snowy mountains, Clarence makes the same journey across the sea that her uncle and father traveled before her. There, she unlocks the painful secrets her family has hidden in the rich African soil. But what she discovers may also be the key to awakening her own listless heart.
About the Author
Luz Gabas Arino nacio en 1968 en Monzon (Huesca). Los mejores momentos de su ninez y adolescencia tambien transcurrieron entre el pueblo de su familia paterna (Cerler, en el valle de Benasque) y el de su familia materna (Serrate, en el valle de Lierp). Despues de vivir un ano en San Luis Obispo (California), estudio en Zaragoza, donde se licencio en Filologia Inglesa y obtuvo mas tarde la plaza de profesora titular de escuela universitaria. Durante anos ha compaginado su docencia universitaria con la traduccion, la publicacion de articulos, la investigacion en literatura y linguistica, y la participacion en proyectos culturales, teatrales y de cine independiente. Desde 2007 vive en el precioso pueblo de Anciles, junto a la villa de Benasque, donde se dedica, entre otras cosas, a escribir."