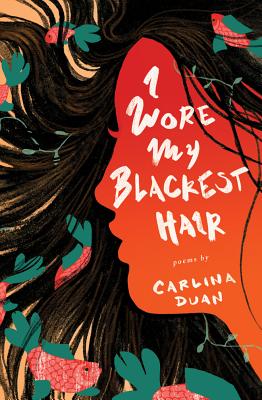 I Wore My Blackest Hair (Paperback)
Little a, 9781503941977, 92pp.
Publication Date: November 14, 2017
* Individual store prices may vary.
Description
Celebrating Chinese American girlhood in all its confusion, love, and loss.
In I Wore My Blackest Hair, Fulbright grant and Edna Meudt Memorial Award recipient Carlina Duan delivers an electric debut collection of poetry. With defiance and wild joy, Duan's poems wrestle with and celebrate ancestry and history, racial consciousness, and the growing pains of girlhood. They explore difficult truths with grace and power. I Wore My Blackest Hair is an honest portrait of a woman in-between--identities, places, languages, and desires--and her quest to belong. The speaker is specific in her self-definition, discovering and reinventing what it means to be a bold woman, what it means to be Chinese American, and what it means to grow into adulthood. Duan moves seamlessly from the personal to the imaginative to the universal, heralding a brilliant new voice in contemporary poetry.