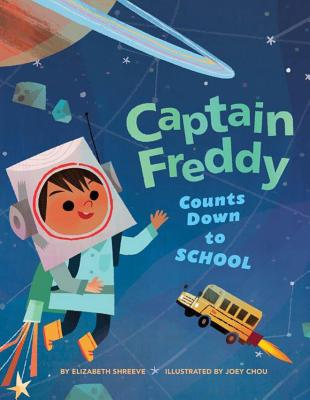 Captain Freddy Counts Down to School (Hardcover)
Two Lions, 9781503950955, 40pp.
Publication Date: July 12, 2016
* Individual store prices may vary.
Description
It's Freddy's first day of school, and he needs to get ready. But school is big, it's far away, and it's full of strangers. Luckily, Freddy remembers he has work to do--in space When his mom reminds him to put on his shoes, he pulls on his moon boots instead and blasts off. Captain Freddy's adventures in space may just make him ready for his big day back on Earth.