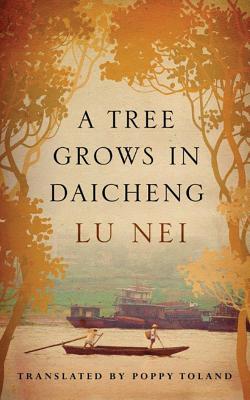 A Tree Grows in Daicheng (Paperback)
Amazon Crossing, 9781503953086, 428pp.
Publication Date: June 6, 2017
* Individual store prices may vary.
Description
Through interconnected stories spanning four decades, A Tree Grows in Daicheng is a rich, multilayered portrait of life, love, and longing as the neighbors on Rose Street grapple with disease and poverty, marriage and society, during a transformative time when China's old ways wither and fade.
The tight-knit neighborhood of Rose Street, Daicheng, China, is an enclave seemingly untouched by the Cultural Revolution. But the butcher shops, schools, and photography studios that line the streets in tidy rows conceal the residents' daily struggles to adapt to a rapidly changing world.
It's here that a child known as the Boy grows up, tormented by school-yard bullies who taunt him for his neck deformity. The Boy shrinks away when even his teachers tease him for his "wonky head," finding solace only in his friendship with another disabled boy and his unrequited love for the beautiful Luo Jia. When both of his companions disappear suddenly, the Boy is left alone with his cowardly father and revolutionary sister. Like his nation, it's up to him to determine his own future.
or
Not Currently Available for Direct Purchase