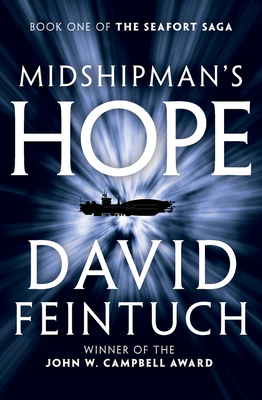 Midshipman's Hope (Seafort Saga #1) (Paperback)
Open Road Media Science & Fantasy, 9781504036429, 440pp.
Publication Date: June 14, 2016
* Individual store prices may vary.
Description
David Feintuch's acclaimed Seafort Saga begins as Nicholas Seafort sets off on an interstellar naval adventure he will never forget
In the year 2194, seventeen-year-old Nicholas Seafort is assigned to the Hibernia as a lowly midshipman. Destination: the thriving colony of Hope Nation. But when a rescue attempt goes devastatingly wrong, Seafort is thrust into a leadership role he never anticipated. The other officers resent him, but Seafort must handle more dangerous problems, from a corrupted navigation computer to a deadly epidemic. Even Hope Nation has a nasty surprise in store. Seafort might be the crew's only hope . . . This page-turning science fiction in the vein of Robert Heinlein and Orson Scott Card--with a dash of Horatio Hornblower--marks the captivating debut adventure in Feintuch's hugely popular Seafort Saga.
About the Author
David Feintuch (1944-2006) was the author of the award-winning military science fiction Seafort Saga series, which spans Midshipman's Hope, Challenger's Hope, Prisoner's Hope, Fisherman's Hope, Voices of Hope, Patriarch's Hope, and Children of Hope. Feintuch came to writing late, previously having worked as a lawyer and antiques dealer. In 1996, at the age of fifty, he won the John W. Campbell Award for Best New Writer from the World Science Fiction Society. He later expanded into the fantasy genre with his Rodrigo of Caledon series, including The Still and The King.