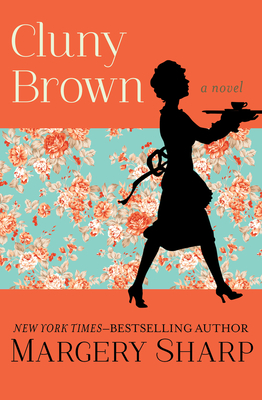 Cluny Brown
Paperback

* Individual store prices may vary.
Description
An unconventional parlor maid upends the lives of an aristocratic family in prewar England Cluny Brown refuses to know her place in society. Last week, she took herself to tea at the Ritz. Then she spent almost an entire day in bed eating oranges. So, to teach her discipline, her uncle, a plumber who has raised the orphaned girl since she was a baby, sends her into service as a parlor maid at one of England's stately manor houses. At Friars Carmel in Devonshire, Cluny meets her employers: Sir Henry, the quintessential country squire, and Lady Carmel, who oversees the management of her home with unruffled calm. Their son, Andrew, newly returned from abroad with a Polish migr writer friend, is certain the country is once again on the brink of war. Then there's Andrew's beautiful fianc e and the priggish town pharmacist. While everyone around her struggles to keep pace with a rapidly changing world, Cluny continues to be Cluny, transforming those around her with her infectious zest for life. "An entertaining story of England just before the war . . . Top drawer reading." --Kirkus Reviews
Open Road Media, 9781504050845, 254pp.
Publication Date: February 13, 2018
About the Author
Margery Sharp is renowned for her sparkling wit and insight into human nature, both of which are liberally displayed in her critically acclaimed social comedies of class and manners. Born in Yorkshire, England, Sharp wrote pieces for Punch magazine after attending college and art school. In 1930, she published her first novel, Rhododendron Pie, and in 1938, married Maj. Geoffrey Castle. Sharp wrote twenty-six novels, three of which--Britannia Mews, Cluny Brown, and The Nutmeg Tree--were made into feature films, and fourteen children's books, including The Rescuers, which was adapted into two Disney animated films.