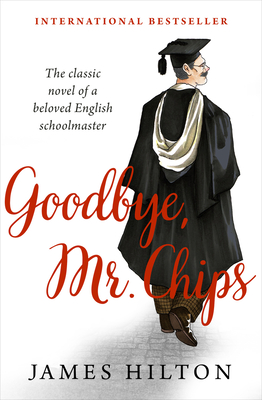 Goodbye, Mr. Chips (Paperback)
Open Road Media, 9781504058872, 100pp.
Publication Date: August 13, 2019
Other Editions of This Title:
Paperback (10/5/2013)
Paperback (12/18/2019)
Mass Market Paperback (12/1/1982)
Paperback (9/11/2018)
Paperback (7/25/2018)
Compact Disc (4/1/2006)
Paperback (10/4/2015)
Compact Disc (11/1/2008)
Mass Market Paperback (12/1/1982)
* Individual store prices may vary.
Description
The modern classic about an idealistic British schoolmaster's influence on his students: "A minor miracle" (The New York Times).

Throughout his forty-three-year tenure at Brookfield, "a good public school of the second rate" in eastern England, Arthur Chipping has been Mr. Chips to his students. From his unpolished first years during the Franco-Prussian War through the radical changes of the twentieth century and the outbreak of the First World War, Mr. Chips has shaped many young lives. But Chips has been inspired as well--by the unremarkable and the extraordinary alike, by his colleagues, by a woman who will change him forever, and not least, by his children, "thousands of them, all boys."

Since it was first published in 1934 to international success, Goodbye, Mr. Chips has never been out of print. It was followed by a collection of stories, To You, Mr. Chips, and provided the basis for two award-winning feature films, a stage musical, a radio play, and two television adaptations. Based on author James Hilton's experiences as a student at the Leys School, Cambridge, this short novel endures as a revelation of the difference one good teacher can make, and "what the better emotions do toward making people important" (Kirkus Reviews).

About the Author
James Hilton (1900-1954) was a bestselling English novelist and Academy Award-winning screenwriter. After attending Cambridge University, Hilton worked as a journalist until the success of his novels Lost Horizon (1933) and Goodbye, Mr. Chips (1934) launched his career as a celebrated author. Hilton's writing is known for its depiction of English life between the two world wars, its celebration of English character, and its honest portrayal of life in the early twentieth century.