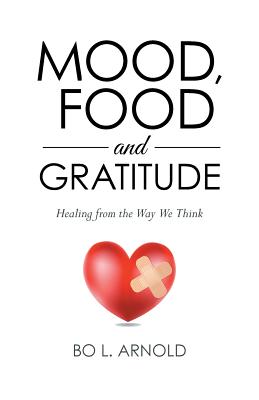 Mood, Food and Gratitude
Healing from the Way We Think
Paperback

* Individual store prices may vary.
Other Editions of This Title:
Hardcover (7/26/2016)
Description
What if you discovered that just behind your thoughts is the real you - a powerful, unlimited being capable of creating an easier, healthier, and more peaceful life?
The time has come for us to discover that the way we have been taught to think is completely out of alignment with who we truly are and is responsible for our unhappiness and preventable illnesses. Mood, Food, and Gratitude holds the keys to remembering that powerful truth. It challenges us to awaken to our authentic consciousness by illustrating the obvious contrast between what our thoughts tell us and what our hearts tell us. Therein lies the divergence between confusion and clarity, between sickness and vitality, between the alignment with the false and the alignment with our deep truth.
It is time for us to remember who we are - the unending power of love itself.
"Bo's insightful and profound book holds important keys to discovering our wholeness."
- Katarina Van Derham,
Model, Actress, and Entrepreneur
"Mood, Food and Gratitude will show you the 'real' you...someone who is exceptional beyond your wildest dreams."
- Candace Kita,
Model and Managing Editor,
VIVA GLAM MAGAZINE
"Breaking down misperceptions of thought, Bo L. Arnold shows us what our thoughts do to us and how we can take back the control. It is a truly inspiring read."
- VIVA GLAM MAGAZINE
Balboa Press, 9781504357647, 246pp.
Publication Date: July 26, 2016